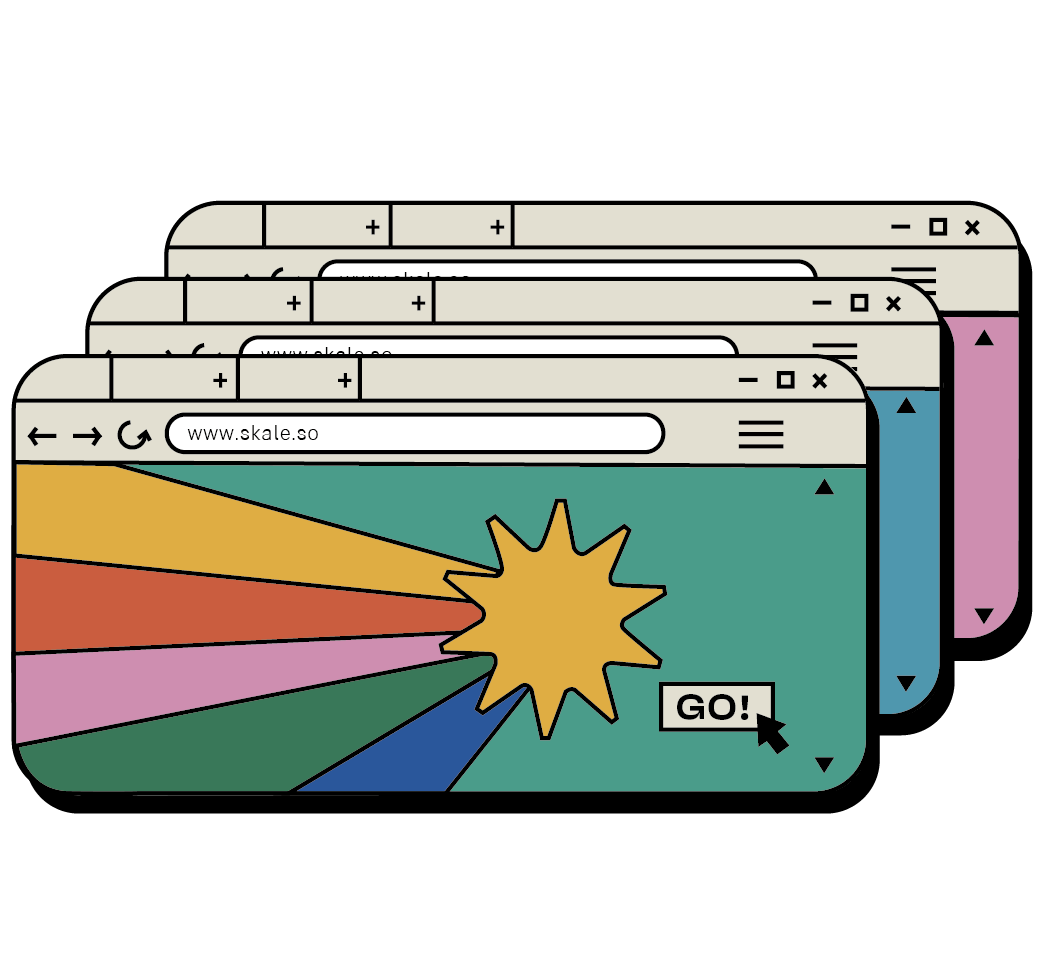 Leave your Saas marketing to the professionals
Maximize B2B growth with the winning Saas marketing team by your side
Schedule a call
Unpopular opinion: SaaS marketing is trickier than traditional digital marketing. 🙄
When marketing a physical product, you're selling something the customer can see–and touch–and imagine the immediate results of buying. With SaaS marketing, things get tricky. You're selling an intangible product.
To make things more complicated, you're asking your customers to give you their hard-earned money monthly since most SaaS companies offer subscription-based products. It's a whole different ball game than asking for a one-off payment. ⛹️
So, how can you better market your SaaS products and get prospective clients excited about something they can't touch?
Thankfully, there are some tried and true SaaS marketing strategies and techniques proving to be effective. Here, we'll show you 11 of the best SaaS marketing campaigns for you to get inspired, motivated, and create the marketing strategy that your SaaS company deserves.

Check out these B2B SaaS Marketing Agencies that will help you increase your MRR and reduce churn.
TL;DR: The 11 campaigns and techniques we're discussing to improve your marketing game:
If you want to become a full on marketing expert, we have the perfect guide for you: SaaS marketing guide.
Before we get into the SaaS marketing campaigns, there's an important question to answer:
What's the difference between a marketing campaign and a marketing strategy?
The main difference is in the scope and the time frame. Usually, a SaaS marketing strategy is the more extensive plan a company has about how they want their brand to communicate and engage with their target audience and potential users. It lasts more than a few months, even years. It involves business operations, products and services, and the brand and customers.
Check our SaaS marketing playbook to see what else you'll need to create a winning strategy.
A SaaS marketing campaign focuses on engaging with just a few market segments. Marketing campaigns can be stand-alone, or integrated across multiple channels, and they usually have a well-defined lifespan and purpose that can be measured with specific SaaS marketing metrics.
The global SaaS market is expected to go from $130 billion in 2021 to $716 billion in 2028. This means competition for potential customers' attention is getting more fierce. Use these eleven SaaS marketing examples to make your SaaS marketing campaigns just as good as your product–and swim smoothly through the market.

Bonus Read: Check out these B2B Content Marketing Tools that will help you boost your SQLs.
11 Brilliant SaaS Marketing Campaigns to Inspire you in 2022
1. Zapier's SEO campaign
Ever wonder how to use an SEO-driven campaign to drive more traffic to your SaaS? In fact, to generate 7.3 million visitors per month? Well, Zapier did just that. Let's look at how they did it.
Zapier is an app integration and automation platform focused mainly on SMBs. It started in 2011 and has over 3,000 apps integrated, with weekly new additions.
The most effective SaaS marketing strategies take into account SEO. The campaign that Zapier ran to achieve great results was focused on improving their SEO game.
Zapier created 25,000 landing pages that now rank in the top 100 of Google. To make this high amount and remain strides ahead of their competitors, they leveraged their partner resources to create unique pages for each app, each of the integrations possible, and each of the workflows available. To avoid any repeated content, Zapier also used context-specific CTAs to bypass any central or control dashboards.
Additionally, they changed the name of their workflows to Zap as a rebranding campaign.
"They rebranded from "Zapier" to "Zap". This was a great campaign because it was simple and catchy. They also did a great job of incorporating the new "Zap" logo into their marketing efforts."

–Krittin Kalra, Founder, Writecream
SEO campaigns are so incredibly necessary nowadays if brands truly want to compete in their niche. By building strong SEO strategies and content, Skale manages to achieve results like increasing qualified organic clicks by 568% for clients. It's not for the fainthearted!
2. Holded's Black Friday campaign

Holded is a smart business management software company that caters to SMBs. Its 2020 Black Friday marketing campaign offered a 50% discount for six months for new members and for upgrades.
Black Friday campaigns are nothing new, and they do work. However, if you want to make a real impact, things need to be shaken up a little bit–not just stirred. Most companies will offer a discount code or a limited-time offer. Having offered such a significant discount and for such an extended period of time, Holded managed to catch new attention and turned plenty of potential customers into users–for six months and life.
Their Black Friday 2020 week alone created 6%+ MRR growth. 📈
Their Net MRR Movement achieved during that week was approximately 470% higher than the average weekly MRR Movement for the 2 months before and after the campaign. The new business subscribers that week were about 4x more than their average, impressive stats from a time-sensitive campaign.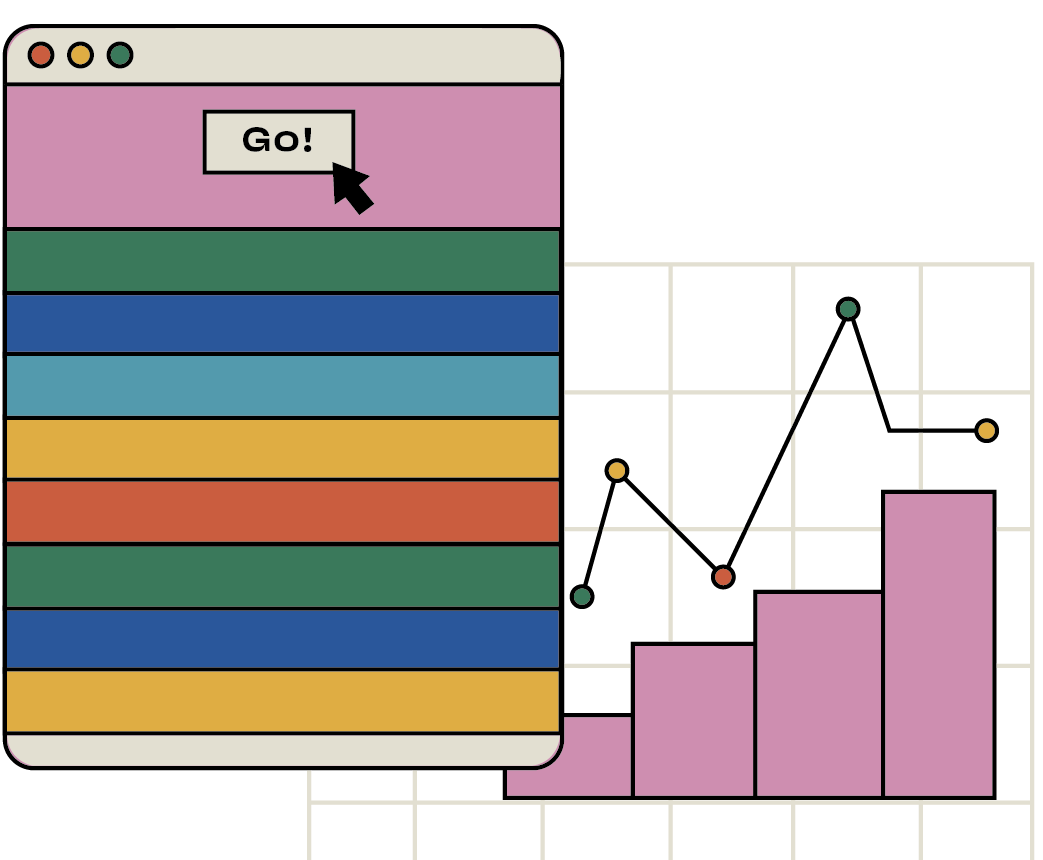 Ready for a success story?
Check out how we helped Holded scale their signups by 4.5x in less than 12 months
See Holded's journey
3. Zoho's referral marketing campaign
Zoho is a powerful suite of software to run businesses. Their most famous product is its add-free email suite. Here, we want to focus on their referral campaign.
Referral campaigns are a great way to get your unengaged users active again, and get new users that previous marketing efforts haven't reached. The fact that you're using your own customer base to grow your business creates trust in your product and increases your chances of acquisition.
Zoho's referral campaign gave five free user accounts to the user and the people who would use the referral. This expanded Zoho's reach within relevant networks. Definitely, a technique to keep in your books.
4. Pitch's brand awareness campaign
Brand awareness campaigns are great ways to let new users know about your products and brand. In this case, Pitch, a presentation software, created a brand awareness PR campaign after it closed new funding deals.
In the campaign, Pitch mentioned how the company was doing, and what the new product features would be thanks to the funding. The video campaign was presented by Pitch's CEO and founder, Christian Reber, to give it a human touch and connect better with the target audiences.
This funding news and brand awareness campaign brought Pitch hundreds of referring domains and PR links back to their website. It also let their customers know of their less known products. This means that their brand awareness campaign also helped their SEO efforts–a win-win.
To create brand awareness, you may wish to partner with an experienced SaaS link building agency.
5. Userlist's Help Founders campaign
Marketing campaigns focus not only on your product but also on your target users and how to provide value to them. That's exactly what Userlist–an email and marketing tool–achieved with their Help Founders campaign.
Knowing and understanding how the pandemic hit entrepreneurs and founders, they decided to help them out. This provided value to their market segment, and spread the word, increasing brand awareness and organic traffic.
"In the spring of 2020, as the pandemic hit, we launched a campaign called Help Founders. We brought together 15+ podcast shows who provided free advertising slots for SaaS companies. As a result, 50+ founders received free advertising. […] It helped us build authority and grow exposure among fellow SaaS founders."

–Jane Portman, Co-founder, Userlist.
6. HubSpot's content marketing campaign
HubSpot is an inbound marketing automation software and platform that is mostly known for its product and its comprehensive written content. This type of content marketing has made it one of the go-to sources for SaaS marketers, solidifying its authority in the field.
🫵 Curious to learn more about SaaS inbound marketing? Click the link and read on.
7. MailModo's email marketing
MailModo is an email marketing platform that allows users to add interactive content to their email. They deserve a place on the list for showcasing their own email marketing feature as part of a strategic marketing campaign.
By sending out lead-generation emails with interactive elements in them, their campaign acts as a mini product demo, and lets potential users experience how their product looks and works firsthand–what better way to increase acquisition than to show them how your product works in real life and edge buyers further along on their journey.
They've also implemented some social media marketing strategies:
"In addition to our email marketing campaign, I also wanted to share an interesting social media post on Twitter by our marketing manager, Mansi. The post uses a brand's real email that they sent out and then a version improved by the interactivity Mailmodo offers."

–Anushree Sadhu, marketer, MailModo
8. Wistia's content marketing
Wistia is a video hosting platform made for B2B marketers. Their best marketing campaign is a documentary video series called 'One, Ten, One Hundred'. In it, they challenged a Los Angeles-based video production company to create three marketing videos for one of Wistia's products, SoapBox, each with very different budgets: $1,000, $10,000, and $100,000.
"The show was nominated for Webby People's Voice Award for Branded Entertainment Series in the video category. The 100-minute documentary series is now also listed on Amazon Prime. Ever since the series's launch, Wistia is now betting on video content with series like Brandwagon, Low Views High Impact, (Out of) Office Hours."

– Digital Uncovered
This is an excellent example of SaaS marketing campaigns focused on creating high-quality content that genuinely provides value to the people that see it–in the documentary, they explained how the different budgets helped and impaired the creative and production processes. This campaign radically increased brand and product awareness.
Speaking of budgets, it's crucial to think about the budget you'll have for your marketing campaigns and overall strategy. If you want to learn how impactful it is, check our SaaS marketing plan to know what you'll need to figure out to achieve the perfect SaaS marketing campaign.
You may also like SaaS Content Marketing.
Skyrocket your SaaS content
Let Skale guide your content strategy and help you hit your MRR goals
Schedule a call
9. MailChimp's curious campaign
One way to increase organic search traffic is by sparking curiosity in your potential users–and just about anyone. Knowing that most of its users mispronounced and made constant typos with their brand name, MailChimp decided to do a set of campaigns with videos and posters. Like the examples above, 'MailShrimp', 'JailBlimp' and 'KaleLimp'. The posters didn't even include the brand's actual name anywhere—just a link to the video ads.
"The campaign went on to win Grand Prix at Cannes Lions back in 2017 and generated over 67 million organic searches and $3.52 million in earned media value. Many industry experts still rate MailChimp's campaign among the best SaaS marketing campaigns ever produced."

–Digital Uncovered
10. TypeForm's product marketing campaign
TypeForm is a form and survey maker. They like to rely on word of mouth, but they also have some excellent content marketing.
An example is the product marketing they did for their video conversation platform, VideoAsk. The platform helps users create short video clips that can be hosted on their websites. The use of videos could range from generation-leading interaction to recruiting.
TypeForm made a movie, LockedIn, on their platform in which you can choose what happens to the character with each decision you take. This helped increase the awareness of one of their products, the video conversation platform VideoAsk, by showing users what the final product can look like.
They've also done a new project called Meaningful, where they talk with industry and thought leaders about their struggles in the entrepreneurial world. Once again, a type of marketing focusing on the target audience and what they need, without necessarily throwing a product at them.

Bonus read: What is the B2B Content Marketing Funnel?
11. Bungalow's city guides

Bungalow is a SaaS company that wants to tackle two main problems that young people have to deal with regarding living arrangements: affordability and loneliness. It's kind of like Airbnb but focused on long-term arrangements with friends, flatmates or new families.
They are increasing their SEO game by adding in-depth guides about the best neighborhoods and areas to live in the cities they're renting in. This way, people interested in those cities can learn more about them, and realize that Bungalow is an expert in these areas.

Want to learn more about how to drive SQLs with 1st class content? Check out our SaaS content writing guide!
Make your SaaS marketing campaign inspiration a reality
You now have the inspiration from seeing some of the best SaaS marketing campaigns out there. Know that you're not alone in the search for the perfect SaaS marketing strategy. Everyone is doing it, or at least anyone that wants their business to sail smoothly in the sea of the competition is.
📚 Extra reading: we've compiled a list of some of the 15 best SaaS marketing tools for you to check out.
It's important to know that all of these inspiring campaigns are different ways of appealing to target users and increasing sales. However, it isn't a one-size-fits-all solution. In marketing, knowing who your user personas are and what your product needs will shape your marketing strategy.
Now go nail your SaaS marketing strategy, incorporate some of these tried and proven techniques and see your business shoot up to SaaS stardom.
➡️ Wondering what to read next? Check out 7 SaaS marketing automation tips from the experts.