Level up your SEO strategy with Skale
See where Skale's SEO experts can take your MRR when you get in touch.
Schedule a call
Search engine optimization is what will allow your business to go from having a great product to one that has a great product and customers finding out about it.
Being on the first page of Search Engines Result Pages (SERPs) is key for making your business visible. In fact, the top three results of Google get 54.4% of all clicks–exactly where our client case studies end up.
However, it's easier said than done.
To have a strong SEO strategy you need to focus on three elements:
On page SEO
Off page SEO
Technical SEO
This means there are many moving parts and in order to have a successful SEO strategy you'll need to know what you're doing–and the latest trends.
We at Skale have a team of experts that are more than prepared and ready to up our clients' SEO game in a way that helps them see real return of investment.
Let's look at some of our own SEO case studies. They'll help you see how we got the results that we got–and how you can do the same!
1. Doubling product signups with a solid SEO strategy for growth
Slite is a Series A collaboration software platform that has raised more than $15.4m. Big names like Notion, Coda, and Slab are its biggest competitors.
The challenge (and what we did to double product signups):
After securing an $11m Series A investment they wanted to make SEO their scalable acquisition channel.
What we did:
Analyzed and audited current setup and market
Built a model to show the potential number of monthly signups that could be achieved through SEO
Created a plan of action focusing on each page by understanding conversion rates by intent and the competitiveness of each topic
Modified website's architecture to build a scalable content system, and performed on-page optimization using SEO best practices and techniques
Built dozens of high-quality SaaS niche backlinks on the pages we focused on
Set up and ran several high-impact A/B tests through Google Optimize to increase the visit to signup conversion rate
The results we got in just three months:
Signups doubled
Visitors from non-branded SEO tripled
Visit to signup conversion rates increased by up to 195% on some sections of the website
Achieved position number four worldwide for high competitive keywords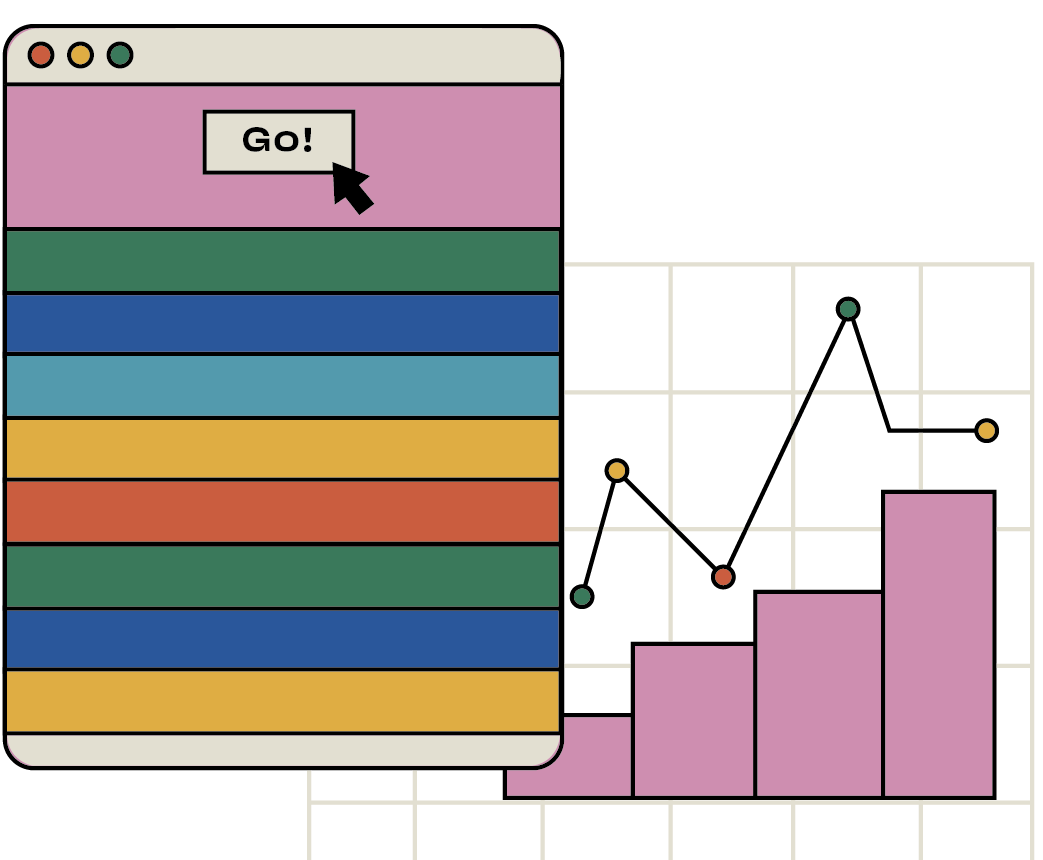 Start winning with link building
Work with Skale to build MRR with a winning link building team
Schedule a call
How you can achieve the same results
The first thing to do in order to create a solid B2B SEO strategy is to make sure you know what you're working with. This means you need to do a full site and content audit.
The best way to do a thorough audit is to use B2B SEO tools paired with the right knowledge and understanding of what to look for–ahem, an agency with a team of experts can be exactly what you need! SEO tools will help you better analyze what your keyword strategy and blog pages are doing for you in terms of organic traffic. You'll also see what your landing page and referring domains are doing for you.
It's also important to perform a technical SEO audit to make sure your content and website have all the technical aspects in place: site speed, crawlability, schema markup, etc.
Additionally, don't forget to do a competitive analysis. By doing a competitor analysis, you'll see what's working for your rivals, and what content gaps there are that you can seize.
2. Increase organic traffic by 568% with keyword research
Nathan Latka is a serial entrepreneur, podcast host, and best selling author. He helps SaaS founders and investors by providing insightful data of SaaS companies by region, industry, and more.
The challenge (and what we did to increase organic traffic):
Nathan Latka wanted to compete against company insights databases such as Owler and Crunchbase. This meant using SaaS-related keywords, which are extremely competitive.
What we did:
Audited Nathan's current set up placing a special focus on it's technical SEO efforts
Built a developer-friendly plan for his engineering team to implement that would focus on increasing organic search growth
Carried out extensive keyword research to build a 12-month SaaS content marketing plan
Ran a 'Top SaaS Companies' ranking campaign to build SaaS-specific links back to his domain
Linked building strategy with focus on outreach to tech brands
The results we obtained twelve months later:
Qualified organic clicks increased by 568%
Dethroned giants like Owler and Crunchbase for high intent keywords like "Typeform revenue," "Loom revenue," and "Semrush revenue"
Scored page number one positions for various competitive keywords such as "ARR," "ARPU," "run rate," "revenue growth," and "renewal rate"
How you can see the same results
One of the best ways to increase organic traffic, and what we did with Nathan Latka, was focusing on on page optimization.
One of the most important elements about on page SEO are keywords. In order to really get the most out of your keywords make sure you're:
Including them in your URLs
Including them in your H1 titles, and H2 and H3 subtitles
Using tools like Clearscope and Surfer to create high quality content that includes relevant keywords
Using them in your meta description
Additionally focus on placing high quality outbound links and making sure that your user experience, mobile friendliness, and image optimization are on point.
3. Increase signups and organic clicks by creating topical authority
Piktochart is a pre-seed web-based design app that helps users easily create infographics, presentations, reports, and many other graphic designs.
The challenge (and what we did to increase organic clicks)
Piktochart wanted to increase ranking on Google and product signups. However, since they're a new player in an area with fierce competition such as Canva and Venggage they wanted to focus on off-page SEO–specifically, link building.
What we did:
Built a model to understand the potential number of monthly sign-ups and traffic that Piktochart could achieve through SEO based on their existing content
Approached link-building by intensely focusing on pitching high quality articles about a single topic (presentations) to authoritative partner websites in the business and design niche
Link-building efforts were focused on only two key pages during one period
Various on page technical improvements were made across their website
The results we saw in just three months:
Signups increased by 860%
Visitors from non-branded SEO on two key presentation pages increased 9x
Managed to rank #2, above the billion-dollar giant Canva, for the highly transactional keyword "presentation maker"–with fewer referring domains than Canva
How you can see the same results
Focus on quality over quantity. As we saw with Piktochart, you can leverage topically-relevant content to pull not only the right kind of users but to build a link building strategy that really works.
SEO insights will let you see what content your customers really love. What's important is to keep producing it, but also to have it in high-quality referring domains that will further your reach with the right audience as well as signal to Google that you're an authority figure in this field.
4. Re-optimize existing pages to lower cost per opp
Perkbox products support employee wellbeing, employee recognition, company culture, and more–all to help with recruiting and retaining the best possible talent for your team.
The challenge (and what we did to re-optimise existing pages)
Due to annual contracts in the industry, but high deal value, it was critical for Perkbox to make sure they were high on the rankings when the target audience was searching for a solution. This meant it needed to rank for high intent keywords.
What we did:
In-depth SEO auditing to find out what needed to change to see the most impact in the shortest amount of time
Thorough keyword research and content planning
Optimization of existing content and landing pages
Creation of new landing pages and blog articles
High-quality link building strategy
The results we achieved ten months later:
Non-branded organic clicks increased by 49.2%
Non-branded organic MQLs increased by 102%
Opportunities increased by 40$
Reached a cost per opp of just £110
Alistair Pike, Skale's Growth Strategy Lead, shares how the SEO strategy played out:
"We identified pages where MQLs had dropped when compared to their peak performance and established the cause. We refreshed the (dated) content model so that we had a more accurate and inclusive view of where the MQL potential lay.
We also identified actions for key MQL-driving & high-potential pages: missing CTAs? Needing links? On-page optimization opps? All of the above? Once we executed all of these, we saw an increase of 102% on non-branded organic MQLs."
How you can see the same results
On-page SEO is just as important as off-page and technical SEO.
In this case, and for anyone looking for similar levels of success, on-page optimization is key. One element we focused heavily on was the meta titles and H1s.
For example, their platform page had strong backlinks, but the keywords they were using were not the optimal. By finding a high intent keyword, although it was low on searches per month, and placing it in the H1s and meta titles we managed to get an overnight increase in MQLs and Opps.
5. Rank first for competitive keywords through content and link building

Moonpay is an extremely fast-growing cryptocurrency payments platform, launched in 2019. By 2022, they already have an impressive valuation of $3.4bn, after a Series A funding round of $555M.
The challenge (and what we did to win competitive keywords)
The crypto space is one with fierce competition. Moonpay wanted to rank for high-intent B2C keywords like 'buy ethereum with credit card' or 'buy USDT.' To be able to do this, giants in the space had to be outranked: Coinbase, Binance, Kraken, and others alike.
What we did: We focused on creating a link-building strategy that would get valuable content to relevant topical authority websites in the cryptocurrency niche.
We vetted domains, researched and pitched content collaboration ideas, and then we created and published high quality content that linked to target Moonpay's URLs every month.
The results we saw in eight months:
We achieved an increase in non-branded organic clicks to targeted pages of over 7K per month.
How you can see the same results
Link building can be underestimated by many SEO efforts. The problem is, it can really pay off.
Having authoritative websites include links to your page is a great way to let Google and other search engines know that you're to be trusted–and thus, give you a spot higher on the rankings.
Additionally, link building is an effective way to rank for highly competitive words.
Looking to improve your link building strategy? Check this SEO link building guide we've made with 22 strategies for you to try.
6. Increase organic product signups through technical SEO
Attest is a series B consumer research platform that has raised more than $95m in investment funding.
The challenge (and what we did to increase organic signups)
Market research, consumer insights, and SaaS are all industries that are highly competitive. With players like Qualtrics and Survey Monkey, the playing field can feel pretty tight, and even more complicated when you're competing for terms like 'market research' against giants like HubSpot.
Attest wanted to drive organic signups–they already had good non-brand organic traffic, but it came from low intent keywords.
What we did:
Audited the entire website and content and created a detailed keyword research and content planning
Made sure technical SEO was on point and made adjustment where needed
Created content that prioritized high intent keywords
Applied on-page optimization
Created a link building strategy for the high intent keywords
The results we got in just over a year:
High intent keywords like "market research tools" and "how to measure brand awareness" now rank number one on Google
Organic product signups have increased 8.5x
Non-branded organic traffic increased by 1.85x
How you can see the same results
Making sure your website's technical SEO elements are working will allow your content to have a chance to be crawled, viewed, and ranked by search engines.
Additionally, link building will be a strategy that'll really help you in a competitive space. However, remember that in order for link building to work you need to establish a strategy and focus on just a few specific goals.
If you want to rank in 10+ highly competitive terms, you'll probably fail. Choose the ones that really matter, the ones that have high transactional intent–if your goal is signups–and do a continuous effort in that direction.
Alexandra Hillyard, Skale's SEO content specialist, says:
"When you're focusing on high-intent keywords, the end goal isn't about dedicating all of your effort to that term alone – it's about creating a user journey to the high-intent term, which means including low to mid-intent content pieces that lead the user to the end goal. This helps you build out topical authority (because you're also including the long-tail variations for the targeted keywords), improves your internal linking structure, and creates a holistic SEO strategy."
Ready to scale your SaaS SEO with Skale?
Each case study we looked at shows that when you implement SEO in a smart and strategic way you can really drive the results you've been looking for.
Let experts from a B2B SEO agency like Skale–hello!–do the heavy lifting for you. There's no need for you to try and catch up with SEO trends, we'll do that for you too. You've seen the results we can bring to our clients, want to see what we could do for your SaaS? Book a call and let's find out.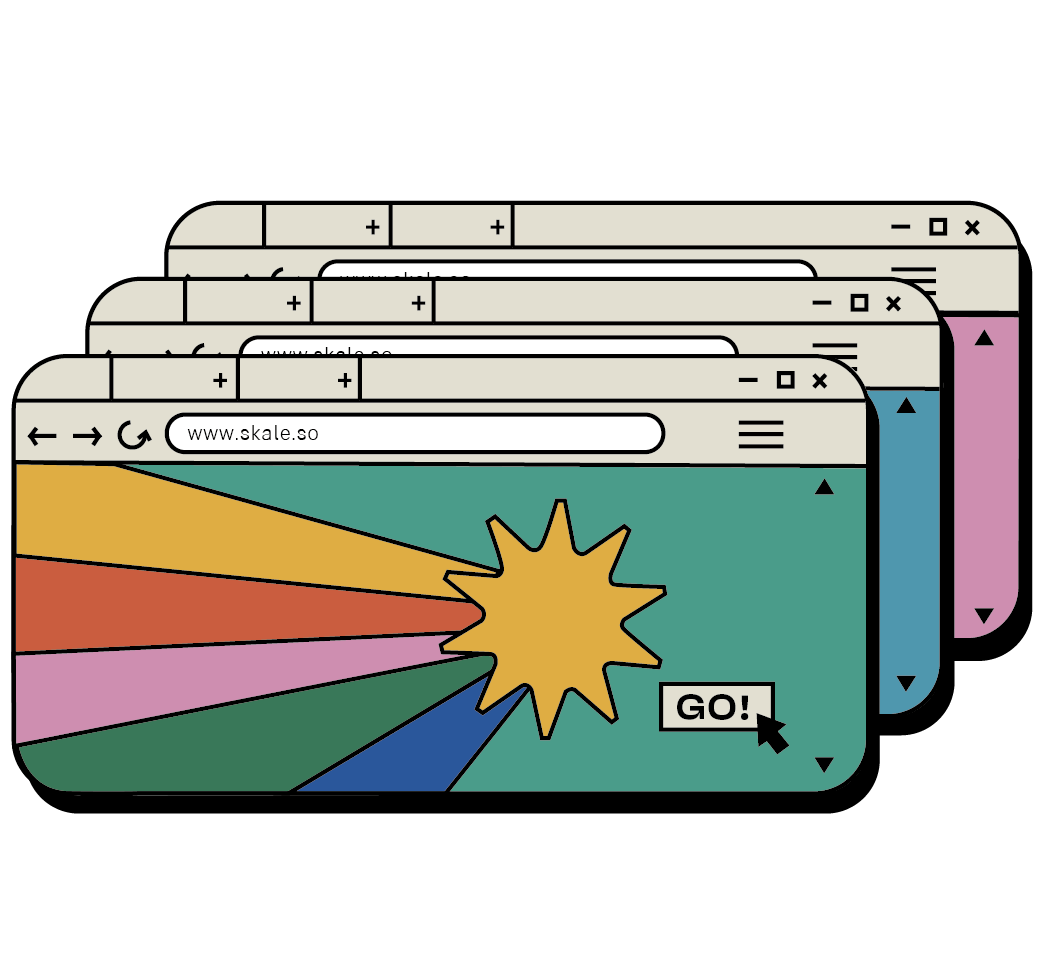 Leave your SEO to the experts
Up your game when you apply for full SEO Management with the Skale team.
Schedule a call
B2B SEO Case Study FAQ
1. Is SEO effective for B2B?
SEO is extremely effective for B2B companies–when done properly. It helps achieve strong organic visibility across all stages of the sales funnel, which will increase customer acquisition.
2. How do you write a B2B case study?
To write a B2B case study you should answer the following questions:
1. What was the challenge faced?
2. What were the goals established?
3. What steps were taken in order to achieve the desired outcomes?
4. What were the actual results?
Remember to only do case studies on brands you can actually name to not violate confidentiality agreements. Plus, don't be afraid of asking brands for quotes to include in your case studies for further evidence of your work.
3. Are B2B case studies good for SEO?
B2B case studies are good for SEO for multiple reasons:
1. They help you add content to your blog that's valuable to future customers
2. They are great as social proof of your capabilities
3. They add important keywords to your website
Whenever you have results that can be shared, construct a B2B case study and publish it.