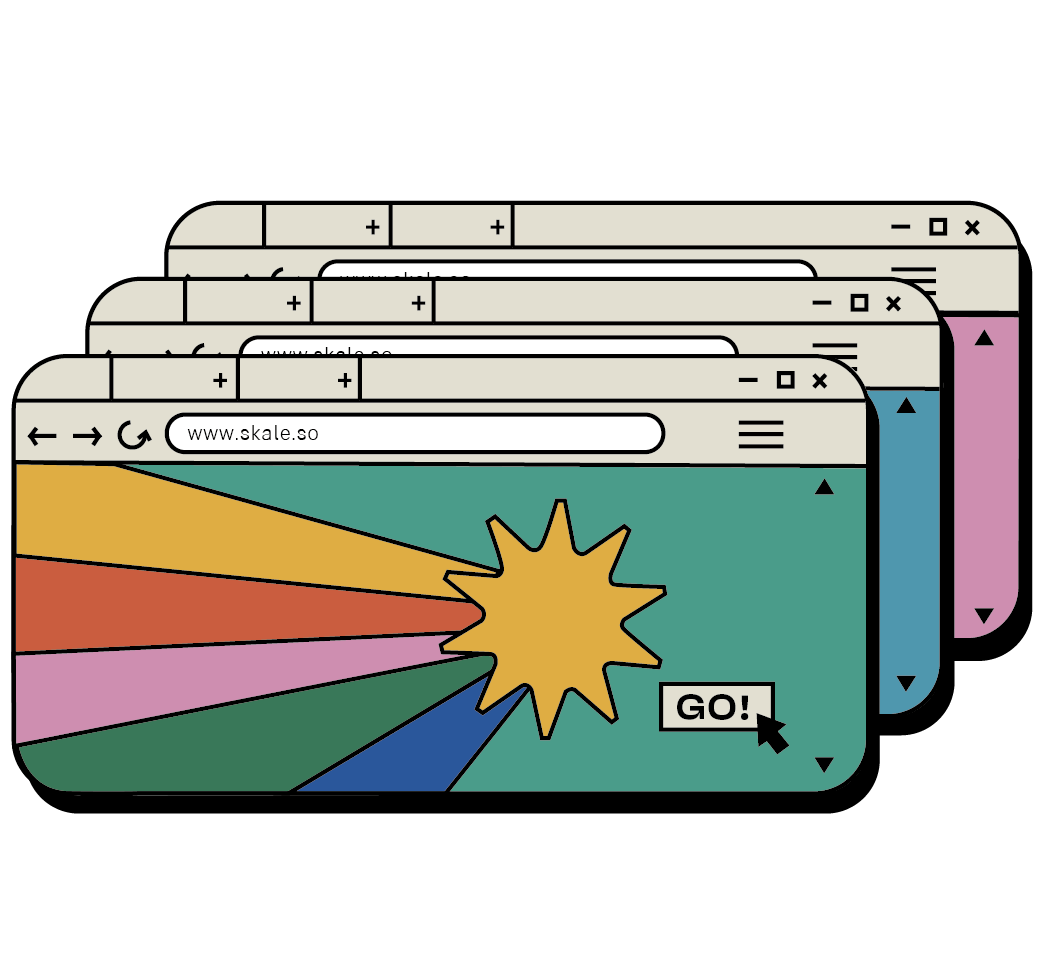 Get expert Saas link building guidance
Is link building giving you a headache? Let Skale take care of your backlinks & watch your revenue grow
Schedule a call
Not sure how to build links back to your SaaS? Here are 22 tactics you can use to build links in 2023 and beyond. Enjoy!
22 Link building strategies to try for your SaaS
We're here to talk you through the link building SaaS companies use, as well as some alternative ways to acquire do-follow links, inbound links, and higher levels of organic traffic to your most vital target pages.
1. Unlinked brand mentions
Finding unlinked mentions of your brand on various corners of the internet can be a great link building method. Unlinked brand mentions are all about reaching out to website owners who have mentioned your brand but didn't include a link. You can set up a Google News alert to regularly find websites which are writing about you and check if they included a link or not.
Here's an example from Squarespace, where they are mentioned in an article but the author did not include a link.
Research the author, and send them an email or a tweet, and kindly ask them to add a link back to your website.
2. Linked brand mentions
This tactic involves reaching out to websites which have linked to your homepage and asking them to change the link to a more relevant page on your website so you can capitalize on higher-quality referral traffic.
For example, at Typeform, we asked websites to link to our survey maker page instead of our homepage. By doing this (and combining it with other link building tactics), I was able to help Typeform get above both Wikipedia and Survey Monkey in the SERPs- all thanks to more relevant link placement.
3. Guest posting
Guest posting is a classic part of most SEO expert's link building efforts. As such, it's one of the most predictable ways to build links.
How does it work?
You build relationships with a high authority site (or preferably websites) in your niche and ask them if they would like free high-quality content on their blog. After they accept your topic proposal, your team of writers create this content and naturally include a link back to the page you want to drive more page topic authority (and 'organic' traffic) to. This way, you can create great content, use your target keywords as anchor text, and eventually amass a decent number of relevant backlinks. While this might sound like a lot of effort, this pays for itself in domain authority and organic traffic to your site over time.
It's more than worth cultivating a long-term relationship with a site owner who values content quality and is willing to support your backlink strategy in exchange for free guest posts your content team can provide.
However, it should also be noted that link prospecting can be time-consuming and involve a lot of back-and-forth. As a result, many SaaS businesses are enlisting external SEO services who already have guest blogging connections in their niche.
Here are some examples of guest posts we have achieved for our clients at Skale:
4. Trend reports
Venngage's most-linked blog post is "8 Biggest Graphic Design Trends For 2020 & Beyond [Infographic]".
How did they manage to rack up an astonishing 429 referring domains? Did all of this come from building relationships with authoritative websites? Not entirely. In fact, creating high quality content like trend reports can be an excellent way to side-step the more costly methods of building links. By creating content with search engine optimization in mind, Venngage has created a giant of a backlink profile for this page. So, how did they do it?
First, they created high-barrier-to-entry content by heavily researching 2020 design trends. It's a long-form article with more than 13,000 words.
Second, they are 10xing their SaaS content by:
Creating custom high-quality infographics using their product.
Creating a high-quality YouTube video which has racked up more thank 48K views.
Third, they update the exact same URL every year with the current year's design trends. By doing this, they increase the number of domains which link to it, and increase their search rankings. The referral traffic alone from this page speaks for itself:
What trend report can your SaaS brand be known for year over year?
5. Podcasting
Wait, how can search engines find your website from a podcast? What does that have to do with building high quality backlinks? It may be surprising to hear that podcasts are not only a great way to create awareness for your brand in the community where your ICP hangs out, but they are also a great SaaS link building tactic.
Let me explain.
It actually works similarly to guest posting: most podcasts have a website. So, when you speak on a podcast, they'll publish it on their website afterwards and include links back to the websites that you mentioned, odds are, yours will be on the list.
Here's an example of how Hubspot built a link back to their own podcast show, after their VP of Growth was interviewed on the popular Everyone Hates Marketers podcast.
The big advantage of building links through podcasting (instead of guest posting) is that you don't need to put the same time, effort and resources into building out high-quality written content. Rather, you just need to prepare beforehand and speak for 30-45 minutes on a topic you are already familiar with.
6. Product embeds
Product embed links are created when your users embed parts of your product on your website.
For example, at Typeform when people embedded a contact form, they also included a link back to Typeform's contact form maker page, which in turn boosted its rankings.
Find a way to make your product embeddable, and get your users to embed it on their website and include a "Powered By" link back to a relevant page on your website.
This tactic is also called "widget link building."
7. Shareable links
Here's a surprising statistic:
30% of Invision's links are to their projects subdomain (10,700 of them) where they host their client's prototypes. They are getting top tier links from high authority sites such as Adobe, GitLab, Eventbrite, Dribble, Zendesk, SurveyMonkey, Hubspot, and other websites!
How do they do this?
They entice their users to share their Invision projects on the Internet. In turn, their users are actually doing 30% of their link building to increase their domain topic authority. Not only are they turning their users into a legion of champion link builders, but the content they're producing means that Invision can benefit from volunteer guest blogging from a range of different sources.
Here's an example that was posted on Adobe's website. See how the button "Prototype Experience" links back to Invision?
So, allow your users to easily share parts of your product, and educate them to do this through email marketing, as well as in-app and blog content. By building resources for your users to create great content, your link building efforts are likely to benefit.
For example, if you have an analytics SaaS, it could be as simple as making your in-product reports easily sharable.
8. Roundups
SaaS businesses everywhere are making good use of link building techniques like this one. Roundups (also known as resource pages) are collections of top tools or resources on a specific topic. For example, "top 20 design tools" or "top survey tools".
Here's an example from CreativeBloq:
https://www.creativebloq.com/how-to/20-best-ui-design-tools
See how in the URL it says 20, yet on their page H1 it says 22?
This is because people reached out to CreativeBloq asking them to be included in this roundup, and they modified their H1 but not their URL.
How many roundups are there in your vertical that you can proactively reach out to?
9. Broken links
Broken link building is a tactic where you find a broken link on a website within your target niche (this may also apply to certain nofollow links, if you're willing to get creative). If a website removes a blog article that was being linked to, then this is a broken link.
If you're in the process of link prospecting and notice this, you can contact the site owner and make an offer for them to link to your content instead.
And search engines aren't big fans either, so this tactic is effective for building links to your own platform. However, it's also time-consuming if you have to create new content from scratch.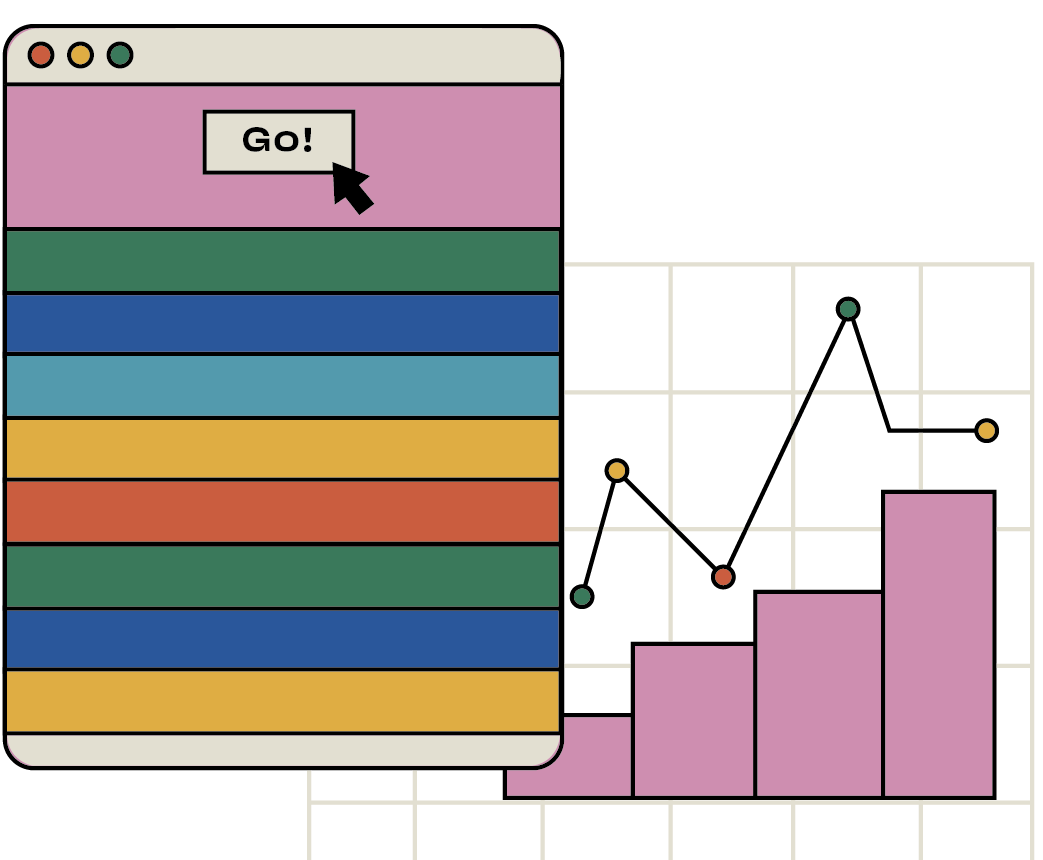 10. CEO Interviews
Interview link building is similar to podcast link building. It consists of creating a prospect list of websites that have previously interviewed SaaS founders and other experts from SaaS companies, to ask them if they want to interview your CEO.
Here's an example of an interview I did on Voucherify:
It wasn't live, they sent me a list of questions in a Google Doc and I spent one hour answering them before sending them back to be published in a blog post interview format.
By doing this, I got a link back to my website's homepage.
How many websites would be willing to interview your CEO or other experts from your SaaS company? Many websites in your niche will be interested in an expert opinion if you are willing to pitch them ideas or form long-term partnerships with their owners. While they benefit from your content and expertise, you can easily build backlinks and it's a digital marketing win-win!
11. Infographics
A few weeks ago, I got this LinkedIn message from someone at another SaaS company, asking me if I wanted a free infographic for one of my blog posts:
They didn't explicitly say it was a link building campaign, but framed it as a "we'll help you, if you can help us."
This is a powerful link building tactic because you are offering something of high value that will add value to someone else's article, and you are asking for something fairly easy in return: quality links.
Here's an example of how they secured a link on Constant Contact:
Are there articles on websites in your niche that would include an infographic and mention you in return?
12. Image credit
An interesting SaaS link building tactic is to see who has used one of your website images and ask them for photo credit in the form of the link.
This is an email I personally received:
By using this tactic, they were able to acquire 44 links back to their website from high-authority brands such as Taboola and Springboard:
How many people should be crediting images that they copied from your website? This can be a simple enough way to build homepage links and links to feature pages where such images are prominently visible.
13. Product reviews
This tactic not only gets you links, but social proof and potentially new customers too. Not to mention the fact that many product reviews are naturally rich in your target keyword (or indeed keywords.)
Product review link building involves reaching out to bloggers in your niche and giving them 3 months of your product for free, in exchange for a review write up on their website within 2 weeks of gaining access to your SaaS tool.
People love free things. And maybe they'll become a long-term paying customer afterwards after using your product for free.
This SaaS link building tactic wins on multiple levels and saves SaaS companies the time and effort involved with classic guest blogging.
14. Integration partners
Integrations are a key GTM strategy for many SaaS companies to drive MRR.
They are also a great source of backlinks.
When working with an integration partner, be sure to:
Make sure they add a link to your integration directory listing.
Write a guest post on their blog with a contextual link back to a key page you want to push and make sure they use your target keyword as anchor text, of course.
How many integration partners do you have that are not linking back to you or that you haven't guest posted on? Reconnecting with your partners could be exactly the boost your backlink strategy needs.
15. Rankings
What's one of the best ways to build backlinks but is also pretty high-maintenance? Building out rankings is a high-impact way to get brands to link back to you, as they like to brag.
Nathan Latka successfully used this tactic to drive dozens of links back to his SaaS company database, GetLatka.
How did he do it?
He created a special ranking report of the fastest growing SaaS companies by employee size:
He then did outreach to these brands, asking them to publish this news on their blog. In turn, this drove both brand awareness and heightened his link profile.
What special ranking reports can you create in your vertical to give brands bragging rights?
16. Badges
Badges are an often-overlooked way of building high quality backlinks for many SaaS companies. By offering your users badges, your platform can acquire a high volume of referring domains in a relatively paBadges are an often-overlooked way of building high quality backlinks for many SaaS companies. By offering your users badges, your platform can acquire a high volume of referring domains in a relatively painless manner. The most successful instance of "badge link building" is G2, which launches quarterly rankings of software companies.
If you're looking to attach a prestigious accolade to your link profile, look no further than G2. Top brands add the G2 badge to their website as a form of social proof, with the goal of boosting conversions.
Here's an example from Salary.com. The G2 "High Performer" badge links back to their G2 profile.
Furthermore, Customer Success Managers at G2 are trained to push their accounts to include the badge on their website and also push to include links.
Another example of badge link building is Mixpanel, who gives you extra usage if you add their badge in your website's footer and include the link. They periodically run a script to detect if a website has removed this badge and downgrade the account's usage plan.
Can your SaaS offer badges that people embed on their websites? How can your CS team get your customers to add them?
17. Free tools
Free tools are a great way to attract your ICP to your SaaS website and utilise product-led growth to drive product signups. By building resource pages and featuring tools that bring real value to your users, you're bound to see more links for those tools.
It's worth noting that you'll need to make the effort to promote your free tool to relevant communities and get people to link back to it.
For example, Invision created a free design plugin for Sketch and Photoshop.
Not only do they generate leads that they nurture into product signups, but they also built 994 links back to their website.
What free SaaS marketing tools are you building?
18. Help A Reporter Out (HARO)
A great combination of positive PR and link building for SaaS companies comes in the form of HARO. Help A Reporter Out is an online tool which gives journalists sources of information for their upcoming stories. In exchange for this information, they are likely to link back to you in your author section on their articles. While this can be mixed as to whether you'll acquire nofollow links or dofollow links, either way your website will be featured and linked to on a useful source, driving organic traffic to your platform.
For example, SaaS brands have got links from websites such as Forbes and Inc.com.
What about other benefits of using HARO? It's free and you receive opportunities every day. With a paid account, you can even filter the topics you are most interested in writing about through using keywords.
Here are their plans:
19. Testimonials
Giving testimonials is an easy way to get links back to your brand. While many platforms will only give you nofollow links, it's still worth it considering all of the products you've used recently. Then, reach out to them and let them know you'll be willing to give a quick text testimonial in exchange for a link back to your website's homepage.
For example, by giving a small review of Fomo's software, you also get a link back to your website:
And Fomo's stats aren't to be frowned upon:
20. Conferences
Speaking at and sponsoring conferences isn't just a great way to build thought leadership, it's also a way to acquire high quality links.
For example, Invision spoke at Oreilly's Design Conference and gained a link back to their homepage through their author bio page:
And this isn't just limited to offline conferences, brands such as Drift are also acquiring links from online conferences such as from the Product Led Summit.
Make sure when you're speaking at events, you're also making sure the event pages link back to your website.
21. Q&A Sites
Scratch your prospect's itch by solving their problems on Q&A sites such as Quora and Yahoo! Answers.
For example, Smartlook was able to get a link by answering the question, "Does anyone know of an alternative to ClickTale?".
And not only were they able to get a link, they were also able to generate traffic and thus signups from an in-market audience looking to switch from a competitor tool.
What questions does your ICP ask on Q&A sites? How can you help them?
22. Get featured in thought leadership articles
This tactic involves giving your thoughts or being featured as an expert on a specific topic in your industry. 
See how Maze is doing it
With each article you get a feature in, you'll get a backlink to your profile, your business, or both. You will get promotion from the website's different channels and continuous exposure if the content ranks highly in the SERP.
How does it work? 
1. Pitch an article idea to a website, or find an article that could benefit from your expertise an input.
2. Feature your quote or idea, crediting you. 
3. The website owner will publish the article and promote it in their channels.
This is a great way for SaaS marketers to continue to help each other grow and lead the way for future-thinking SaaS brands.
This is something we actually do at Skale, so If you've been in the B2B SaaS industry for a while, specifically in marketing or demand generation teams, we could be a perfect fit.
Join other great experts from companies like G2, Slack, Help Scout, Holded, Maze, and more.
Become a member of our SaaS experts collective here
What's the best link building strategy for SaaS companies?
When thinking of the strategies your business should take on as you build a natural link profile, there are a few things to keep in mind. Remember that it's not about how many links your website has- in fact, your domain authority depends more on the quality of those links and the way your internal linking structure works.
It's also important to consider that link building for SaaS is a long process, so you may need to trial-and-error your way through several strategies to find what works best for you. If that sounds time consuming, there are plenty of SEO agencies that specialize in SaaS– and if you look harder, you may find a dedicated SaaS linkbuilding agency they can save you time and energy by forming partnerships with relevant site owners on your behalf.
Want to dig deeper into the science of backlinks?
Discover how you can secure high-quality links from relevant sites your clients are already visiting