Get started with SaaS marketing
See where Skale's SEO experts can take your MRR. Get in touch today.
Schedule a call
SaaS email marketing is a different breed of email marketing. You're emailing people with a profound knowledge of the strategies and tactics you're using. It means we need to be as smart with what we deliver as well as how we deliver it. Most importantly, we need to be smart with how we learn from our efforts.
For this article, we gathered together a group of SaaS email marketing experts from SaaS marketing agencies to get their opinion. We asked how they've increased SaaS marketing email conversion rates, set up a great email marketing strategy, and how they've optimized email best practices.
Shall we?
SaaS email marketing: understanding the basics
Before we get into our seven email management methods for SaaS marketers, let's cover the basics. We sat down with Fung-Lin Wu, director of retention marketing of MongoDB to understand how to set up a successful SaaS email marketing strategy. Here's her 5-step strategy.
1. Know your customer journey
Map out your customer journey and have a clear idea of their experience map. What touchpoints does someone have before entering an email marketing flow? What are they likely to experience during and after this particular flow?
The more steps you can identify, the more you can understand your funnel breakdown
2. Prioritize conversions
Understand your conversions at each step of your customer journey. This doesn't only include the positive ones. Track points within your customer journey that have high drop-off rates too. Which conversion point has the most significant opportunity for growth? Start your email marketing strategy there.
💡 Pro Tip: Know what your activation metric is as a SaaS company. Understand all the hurdles after this.
3. Build nurturing emails off each stage
Once you've prioritized which email journey to start with, you can begin to build email nurture journeys for other stages. Build out each one knowing the activation or conversion you're shooting for. For example, onboarding nurture = goal to activate.
4. Eject and shift your subscribers
Once users have activated, you need to enter them into another automation flow. Keep trying to build revenue. It's easier done when you have a credit card on file, so you minimize payment friction points.
5. Build audience segments
Build out audience segments as much as you can. It will help you deliver a more tailored experience within each email marketing journey. For example, demographics, job titles, industry, language, and problem—Clearbit is a great tool to help you do this.
Now we've got the basics from Fung-Lin Wu; we can start to look at email marketing methods to lift our customer flows and ensure we give our SaaS brand the best opportunity to increase MRR.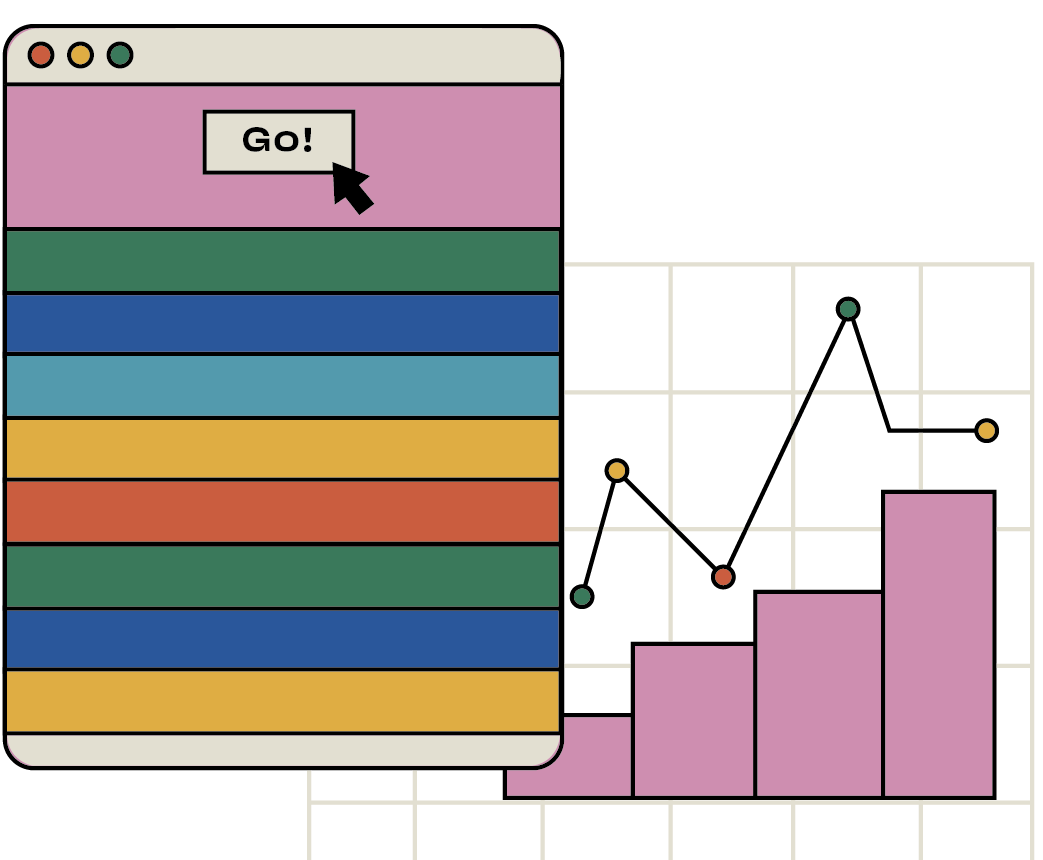 Level up your SaaS content strategy
Read our top 10 tips for building a killer SaaS marketing strategy- backed up by experience!
Get the free guide
7 Email marketing tips all SaaS brands need to know
SaaS email marketing campaign open rates are typically around 21%, bang on average across all industries. Of course, you have your simple email marketing tactics you can apply to your SaaS brand to help change this: things like the number of words in subject lines, using first names, and preview texts—it all helps.
However, we need to go a level deeper with our methods for SaaS, and that's why we called in the experts.
1. Automate behavioral triggers
AARRR! We've all heard of the pirate funnel by now. Yet, it's something we need to practice more in our email marketing strategy. If we want our email marketing funnels to be as effective as possible, we need to look at triggers outside of activations and conversions.
When we create behavioral triggers in our email marketing flow, we personalize communication and give our email recipients timely content relevant to each unique experience they have with our brand.
Identify what those behavioral triggers are within the acquisition, activation, retention, revenue, and referral touchpoints. Next, identify which funnels someone can transfer to once they set off a behavioral trigger. Perhaps it's a funnel you already have set up, or maybe you need to create a new funnel entirely. The decision is up to you and is determined by the resources you have.
—Backed by Rabin (拉宾) Nuchtabek, Chief growth engineer.
2. Host referral campaigns
Referral campaigns are a grossly overlooked way of reaching new audiences and growing your business financially. If you structure messaging well, you can run a successful campaign at numerous stages throughout the customer journey.
Referral campaigns present you with a fresh opportunity to educate those customers that are not yet converted and reinitiate contact with those that have churned or are unengaged. It also gives you the chance to reach new audiences and grow your product awareness in relevant communities.
Referral campaigns can help build brand loyalty and grow your business with a drastically lower spend than if you were to go down the advertising route. Especially if your reward system is within your product, and doesn't hurt your finances—cash is king, hold on to it.
—Backed by Rabin (拉宾) Nuchtabek, Chief growth engineer.
3. Do more with your NPS emails
As SaaS businesses, an NPS survey is a core component for analyzing brand and product sentiment, and identifying room for improvement across the board. However, it can also help with our segmentation strategy.
NPS emails will identify your detractors, passives, and most importantly—for this method—your promoters. Once you segment your promoters, use them wisely. You can build referral campaigns off the back of them and will have a greater chance of upselling to them as well. Plus, you can guarantee a higher open and click-through rate.
Don't overdo it, though; we don't want them to unsubscribe.
—Backed by Rabin (拉宾) Nuchtabek, Chief growth engineer.
4. Nail onboarding sequences & welcome emails
Onboarding is so crucial to our product's success. A well-executed onboarding can decrease customer churn, increase customer retention, and up our product adoption rates. For all of the in-app product tours and tooltips we provide in our onboarding processes, a large part of onboarding still relies heavily on email.
An effective 'welcome' journey can increase engagement by 33% and generate 320% more revenue than regular send-outs. Plus, they receive a 37% higher open rate than standard promotional emails. If you nail your onboarding sequence, the benefits to your business come by the bucket-load.
5. Leave no email untouched
There should be an 'always-on' nurturing campaign for every email collected, even if they seem so far out of the funnel that you can't imagine them converting. The same if you think these subscribers are out of your typical target market/ICP. People provided their emails for a reason, and they have a basic knowledge of your brand.
Set new goals for those colder emails. At the very least, you can generate another touchpoint and increase your brand awareness. At the most, if you've got your behavioral triggers, nurture flows, and segmentation on point, they could be a potential customer.
—Backed by Asya Sharrow, Senior Operations Manager
6. Work on your infrastructure
Ensure you have the reporting infrastructure and process to measure per-email performance. There's no point in sending out emails that you can't track and learn from. Relay this information back to the teams that need it most and have it feed other strategies. For example, relaying data back to lead flow metrics can be a significant way to optimize your funnels.
—Backed by Jason Quach, Marketing Automation Manager
We touched on this point in our SaaS marketing automation article, but infrastructure also includes your naming conventions. When you're segmenting audiences and building out nurture flows, make sure you've locked down your naming strategy. It should be clear to everyone what's what, and your CRM tool should work with the same conventions.
7. Always relate to the reader
No matter how well-structured or automated your email marketing workflows are, if you're not delivering relevant, appealing and interactive content for a new user, then you may as well call it a day and head out.
People want to know how your product can help their specific problem. They want to understand why your product is the best one to go for out of the rest that could also solve their problem. It doesn't just come down to pricing.
Create personalized emails and Include user stories of people that your email recipient can relate to. For each email list segment and user persona, you should have case studies, pain points, and reviews from customers in similar shoes as theirs. Deliver relevant content and grab their attention.
Take this a step further and try to encourage engagement outside of the email. Give just enough messaging to keep someone satisfied, whet an appetite, and get subscribers learning more on your website. There you can collect more data, sell better, and have increased conversion rate opportunities for new customers.
If you're delivering just enough relevant content, you're on to a winner.
—Backed by Vassilena Valchanova, Head of Content
SaaS email marketing optimization
Before we close out this guide, let's briefly cover email marketing optimization tips from our SaaS email marketers. There are a few optimization opportunities and goals to shoot for with your email strategy.
1. Never create one version
The chances are you're doing this with product features, landing pages, advertisements, and more. But, are you doing it with different emails?
You should have another variation of every subject line, email copy, design, and call to action (CTA) in your back pocket—ready to turn on and test. There's no such thing as "set it and forget it" when it comes to marketing. All aspects (especially email) should be continually evolving while you work to optimize each metric within the email.
—Backed by Asya Sharrow, Senior Operations Manager
2. Test feature vs. benefit for your SaaS product
As markers, we fought hard to highlight the importance of positioning our product in terms of benefits and not features. But at some point during the customer journey, you might get a better conversion rate (whatever that conversion might be) by addressing features head-on.
Testing depends on where customers are on their journey with you, but keep it in mind. Are they ready for more direct sales strategies? A/B test this at points that show opportunities for it.
—Backed by Asya Sharrow, Senior Operations Manager
3. Work on micro conversions
When we think of conversions, our minds jump to sales and paying customers, which is normal. However, many micro-conversions need to happen on the road to this 'ultimate' conversion.
Identify what your micro-conversions are: blog visits, email forwards, case-study click-throughs, demo requests, referrals, template downloads, webinar sign-ups, freemium sign-ups, and social media follows. This list could go on for a while.
With each email, identify the micro-conversions alongside your primary conversion and optimize for those too. If you get these micro-conversions in the bag, people will convert easier later on.
—Backed by Vassilena Valchanova, Head of Content
Wrapping up SaaS email marketing methods
That's all for now on SaaS email marketing methods. Hopefully, you picked up a few ways to increase email conversions and optimize your email flows. We're in the process of building out our SaaS experts community so if you'd like to contribute to future articles, let us know!
Thanks for your time. 🚀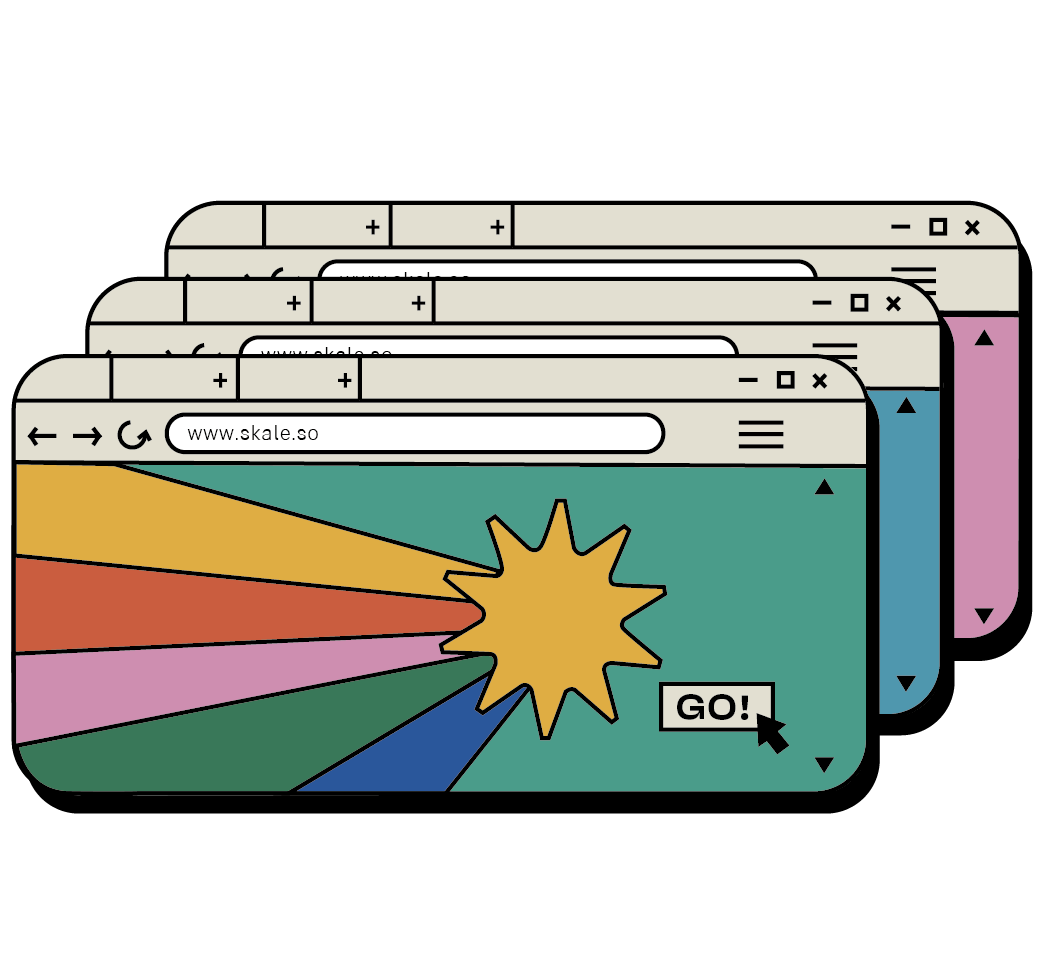 Learn from real SaaS marketing campaigns
Check out our list of the 11 best SaaS marketing campaigns & what you can learn from them.
Read the list
You may also like: SaaS Content Marketing
SaaS Email Marketing FAQs
What is SaaS email marketing?
SaaS email marketing is the process of promoting a SaaS business through email platforms. In this case, you're emailing people at each step of the customer journey to potentially convert to your product.
Why is email marketing relevant for SaaS?
Email marketing is a powerful tool for SaaS, either if you are getting subscribers learning more on your newsletter, if you are trying to collect your data, or if you are looking to increase your conversion rate on new customers.