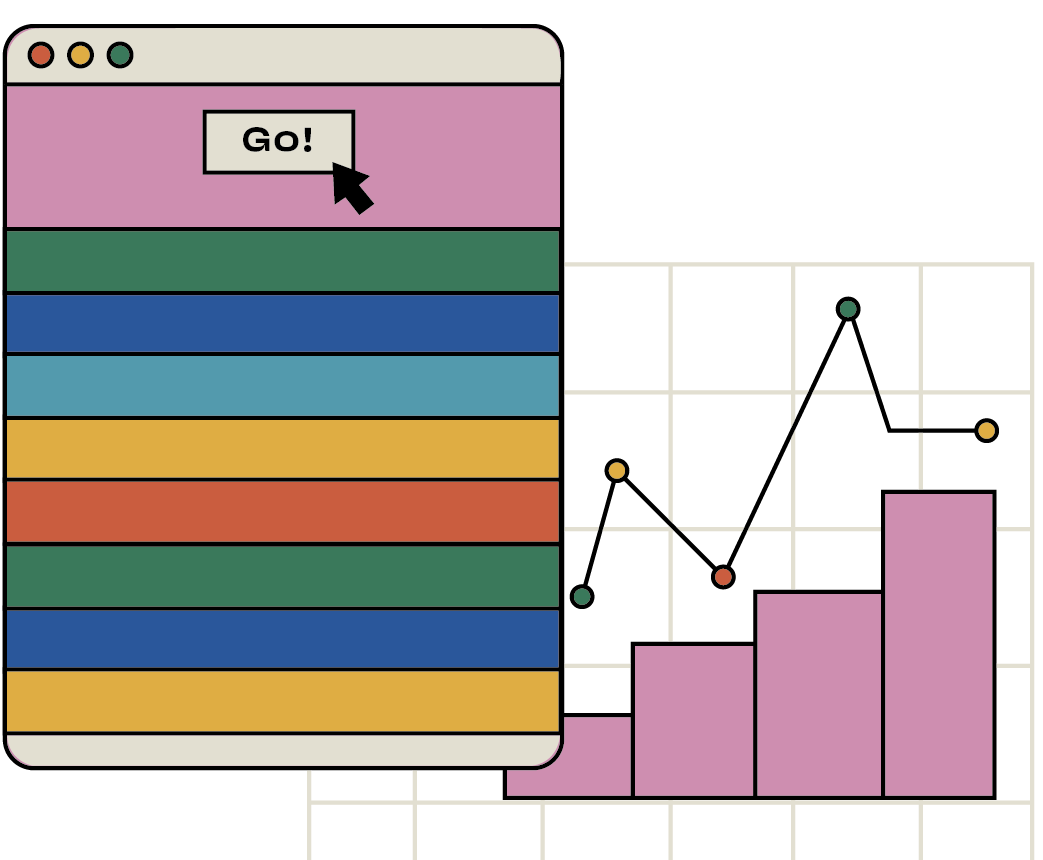 Need help building your SaaS marketing funnel?
Let Skale's B2B SEO professionals take care of it for you
Schedule a call
Let's face it. Your potential customers have options. But if you can offer them solutions, niche or otherwise, and show them how you'll make their job-to-be-done simpler, these people are more likely to pay for your service—and stick around.
Marketing funnels are where the showing happens.
SaaS marketing funnels give you granular insight into your customer's journey from the first interaction to a paid subscription. The journey is your opportunity to guide potential customers through your value proposition, USPs, and more.
The more customers that make it to the 'bottom' of your sales funnel, the quicker you'll be able to scale your SaaS business.
TL;DR: This article will guide you through building your own SaaS sales funnel, and give you expert insights that you can implement to achieve marketing success within your own business.
How is the SaaS funnel different?
The marketing and sales funnel for SaaS companies are different from other types of companies. SaaS companies use a recurring revenue model to maximise their SaaS marketing ROI.
Unlike the one-and-done revenue models of other products and services, SaaS marketing focuses more heavily on customer retention for generating income revenues.
Therefore, SaaS marketing teams need to create a marketing plan that connects with both potential and existing customers. A SaaS company's growth is more a factor of customer retention than acquisition, and that's where a SaaS marketing team needs to do a lot of heavy lifting.
The not-so-secret sauce to creating a SaaS marketing strategy is analyzing and addressing a customer's pain points at each stage of their journey, aka the funnel.
Want to effectively measure SaaS SEO ROI?
Use our free ROI tracker and take hold of your SEO budget
Download now
Building a SaaS Marketing Funnel
Customer acquisition for SaaS companies demands a subtle approach. Your customers need confidence that your product lands way above the competition, but they don't need you to shout about it: show, don't tell.
As customers move to a purchase mindset, they hit several touchpoints. The way you market your SaaS product through content and collateral significantly influences the customer's buying decision throughout these touchpoints.
Analyzing your SaaS funnel will make apparent those touchpoints where your potential users are falling through the cracks. Here's the good news: you can have a substantial impact on your customer's journey through your sales funnel, if you look at these churn-sensitive touchpoints and make the right steps to improve your SaaS product marketing.
So, let's talk about how you can build a sales funnel, understand the stages it involves, and keep users engaged throughout.
The Pirate Sales Funnel
Dave McClure, the founder of 500 Startups and Practical Venture Capital, designed the Pirate funnel to slice a startup company into five stages. His aim was to help companies focus their attention on things that matter rather than vanity metrics that, although are in demand from your investors, may not actually long-term benefit the growth of the company.
McClure's AARRR framework provides not just companies, but also marketers valuable insight into customer journeys. The AARRR framework breaks the customer journey into five stages: 
Acquisition
Activation
Retention
Referrals
Revenue
The AARRR framework is also called the Pirate Metrics or the Pirate Funnel, given its similarity with the pirates shouting "AARRR!" on the high seas. Who knew SaaS founders had something in common with pirates? -> This is how terrible jokes start.
The AARRR SaaS framework allows monitoring your SaaS product's growth and development. When you track each of the five stages, you'll be able to determine stages in your SaaS conversion funnel that require attention and a potential strategy rejig.
The AARRR framework is a top-down illustration of the customer journey. The number of leads that gradually move down the funnel and convert into paying customers depends on how you optimize each stage of your funnel.
SaaS Sales Funnel Stages
McClure's presentation lists the five stages as Acquisition, Activation, Retention, Referral, and Revenue—in that order. You can change the sequence of these five stages based on your specific priorities, though.
For instance, as a SaaS company, you may choose to swap Revenue and Referral. Because the number of people who start paying, and the amount they pay, is more vital for you than the number of people who refer friends to your product.
Keep that in mind, and let's start building your funnel from scratch, using the SaaS marketing metrics that you need to look out for at each of these stages.
Stage 1: Acquisition
Acquisition is the first touchpoint where you generate marketing qualified leads. Users are typically trying to learn more about your product in the acquisition stage. They might find you with a Google search or through a colleague's social media post, or through a paid ad—boo, hiss!
You can use the following metrics to measure your success at this stage:
Click-through and bounce rates
Marketing Qualified Leads (MQLs) generated
Cost per click (CPC) and Cost per mille (CPM)
Session duration
Downloads or installs
Based on the channel you've selected, you can use tools like:
Google Search Console: Analytics tool for tracking website performance
Google Adwords: Analytics tool for tracking performance of paid Google ads
Ahrefs or Semrush: SEO tools for monitoring a range of SEO metrics including site traffic
Facebook Business Manager: A tool used for monitoring Facebook ad performance
Sprout Social or Hootsuite: Social media management tools that can help you track your brand's social media engagement
App Analytics: Tracking tool that helps monitor app store performance and engagement
You can optimize the Acquisition stage through several marketing strategies that depend on the channel you've used. For instance, if your app is already receiving positive feedback on the app store, you could run an email campaign or an in-app notification push, inviting feedback from more users.
If your acquisition strategy is SEO-focused, you should revisit your content strategy. For instance, our SEO growth strategist Martín Durán explains that optimizing your content to match a user's search intent offers excellent value:
"I'd optimize the content structure and information gain scores, so it matches search intent and help users to finalize query and hopefully gets incentivized to signup for a product that can help them solve their pain point." 
Stage 2: Activation
You can bring bucket loads of traffic to your SaaS app, but none of that helps your business unless they become an active, paying, user. Activation is becoming a paid customer after trying out a product's free version or demo.
You can easily understand how effective your activation stage strategies are by looking at the Activation Rate (AR):
AR = Number of Activated Users ÷ Number of New Users
However, there's a caveat to calculating AR. Some users will activate using feature X, while some users may only activate after using feature Y (after having used feature X).
To define an actual activation point, you'll need to cluster your users into different value groups. Clustering will allow you to calculate activation rates in cohorts and provide accurate data about activation points for different personas.
If you have a low AR, don't hit the panic button just yet. As long as you've got a good product, there are ample ways to get potential buyers excited about it, and using it.
FOMO is a popular activation strategy. For instance, here's how CoSchedule tries to incite a fear of missing out among free users:
You can improve your AR by providing top-notch customer support, and keeping your onboarding process simple. Fabien Caujolle, our SEO Growth Strategist, says that you can also send email notifications and delay email confirmation.
"A very common practice upon account creation is to validate the email address. So why not use it as an activation asset? If you postpone that verification and let the user experience the product one time, then you are very likely to draw the user towards a second visit when they receive the validation email.
If the email confirmation is required before using the product, a great share of users can be lost after their first visit to your product."

– Fabien Caujolle, Growth SEO Strategist at Skale
Stage 3: Retention
Retention is the most critical stage of a SaaS sales funnel because of a SaaS product's pricing structure. Subscription-based pricing allows SaaS companies to generate a predictable revenue stream for as long as they can retain a paying customer.
Why does retention matter if you can just acquire new customers?
Well, acquiring new customers isn't cheap. Acquiring new paying customers comes with a high customer acquisition cost.
At this point, the marketer in you may quickly realize how retention has two-fold benefits.
On one end, it saves you the customer acquisition costs. On the other hand, it makes wholesome contributions to your monthly and annual recurring revenue (MRR and ARR) and customer lifetime value (CLV). Increasing customer retention by only 5% can increase your profit by 25% to 95%.
To understand how well you're doing at the retention stage, you should look at the following metrics:
Customer return rate: Percentage of users that reuse your product over a specific time
Churn rate: Percentage of users that stopped using your product within a specific time frame
Session duration: Time user spends with your product per session
If one or more of these numbers are poor, you'll need to take a closer look to find the point where your users are leaving. Identify features with room for improvement and be consistent in asking for feedback.
You should also look at the feedback periodically to identify features that your users love. With this information, you can design your app so that users discover your most valuable features quickly and help them see the value in your tool.
You can also optimize the retention stage of the funnel by running highly personalized email campaigns and providing best-in-class customer support.
Stage 4: Revenue
Revenue represents the value you've provided to your users. Only once a customer sees value in your product will they want to pay for it. The key at this stage is to encourage the customer to make their first payment.
The key metrics to understand the revenue stage's effectiveness are:
Monthly recurring revenue (MRR)
Annual recurring revenue (ARR)
Average contract value (ACV)
Customer Lifetime Value (CLV)
To improve these SaaS growth metrics, educate your free users about the benefits they're missing out on, and how they can do more as a paying user.
Consider sending emails to your paying users to upsell or cross-sell new features or other products.
Stage 5: Referral
The referral stage is the advocacy stage, where your customers will tell their friends, colleagues, or other people how awesome your product is. They might invite people to try your product out if they believe your product will also offer their community a good solution.
Viral coefficient: Number of new users that an average current customer generates
Customer satisfaction index (CSI): Survey-based metric that represents the level of customer satisfaction
Net promoter score (NPS): Survey-based metric that represents the likelihood of a customer recommending your product
Referral programs are one of the best ways to drive a SaaS business's growth.
"In a sense, it's (somewhat) free marketing and proof that you've established your brand presence in a tangible and respectable way. Customers are also a lot more likely to purchase from brands or businesses that their friends and family recommend,"

– Mari Luukkainen
If you're offering referral rewards but haven't seen a lot of traction, run an email campaign to spread the word about attractive referral benefits.
For instance, here's how Revolut encourages users to promote their service through email:
If you've got a friend who might benefit from Revolut, there's no reason for you to not take the initiative of recommending the service. You help a friend and earn some coffee money.
How To Optimize a SaaS Funnel
The starting point for optimizing your SaaS funnel is looking at your data. You need to look at conversions and feedback, your most used features, and the points where you're losing your customers—be it time or after an in-app action.
For instance, say you're seeing a lot of traction at the Activation stage of your sales funnel. However, you've got a high customer churn. Using this information in the context of the AARRR framework will tell you how you can fix this.
Is your UX poor? Do you send periodic email newsletters? Do you ask for feedback from your loyal customers about features they love, what they'd like to change, and make those changes for them?
Once you're armed with this information, you're in a position to strategize your marketing and sales efforts. For example, you can focus your SaaS email marketing and SEO efforts on one of your key conversion tools or a high-converting landing page.
Over time, you can optimize your marketing funnel strategy using CTAs with trackable links. Ideally, you'd want a SaaS marketing agency that can add value through experience and shorten the learning curve for you—you know where we are.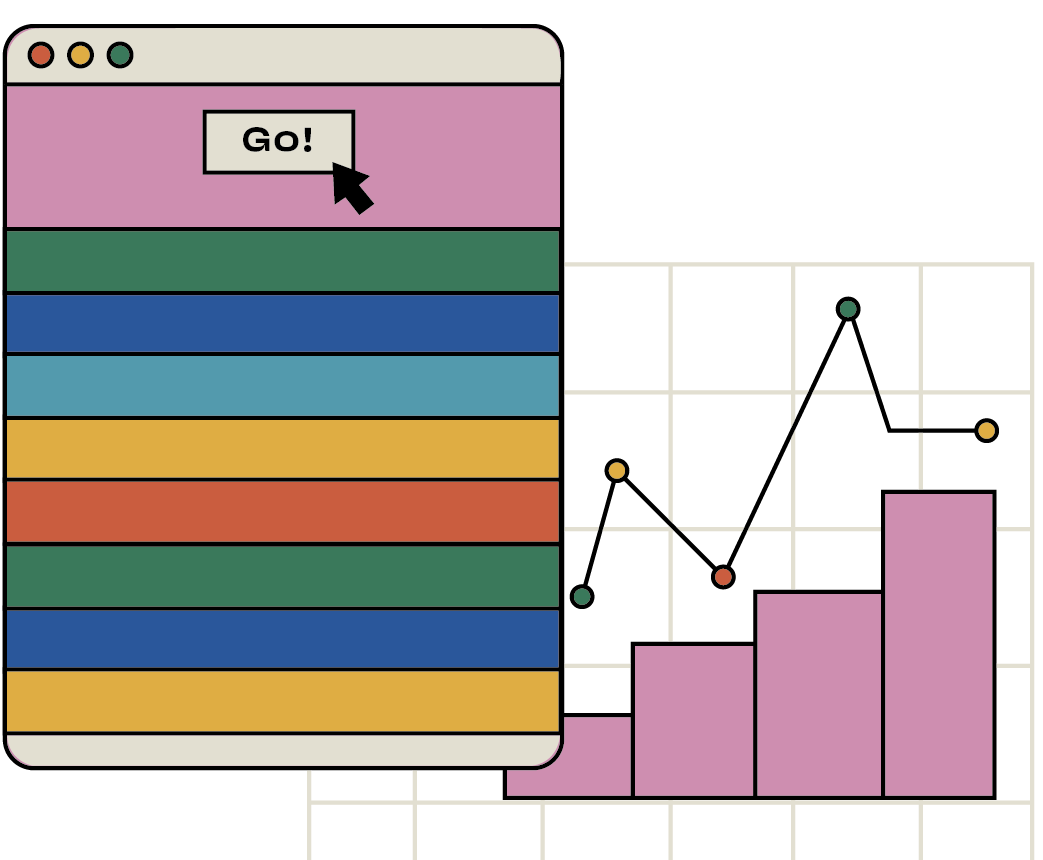 Ready for success?
See how Skale can help you build a marketing funnel that works
Learn more
SaaS Marketing Funnel FAQs
How to determine your SaaS marketing funnel stage?
You'll have several leads and paying customers at any given point. However, all of them may be at a different stage in your SaaS marketing funnel. You'll need to look at where a lead or user is in the buying journey to determine their SaaS marketing funnel stage. 
For instance, leads trying your app's free version are still in the acquisition stage. Users who have already been paying for your service are in the retention stage. Paid users bringing on more leads for your business are in the referral stage. 
What are the SaaS Marketing Funnel Stages?
The Pirate SaaS marketing funnel has five stages: Acquisition, Activation, Retention, Revenue, and Referral. All SaaS funnel stages help you understand specifics about your customer's journey and allow you to grow your SaaS business tactically by optimizing the funnel stages.