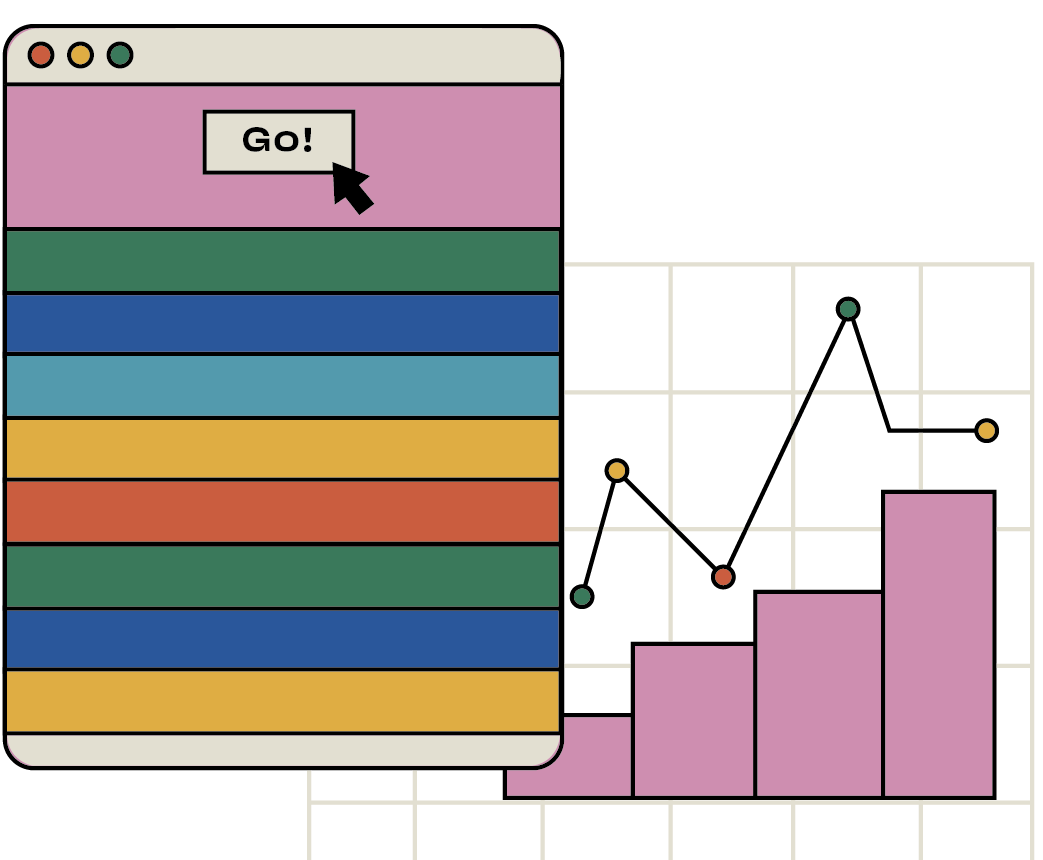 Generate more MRR from your SaaS SEO
Partner up with Skale and drive growth & conversions to your B2B
Schedule a call
In a rapidly expanding market, SaaS businesses have a golden opportunity to increase market share and boost Monthly Recurring Revenue (MRR). SaaS marketing teams employ dynamic tactics tailored to the unique SaaS landscape, prioritizing lead generation, and customer retention, and optimizing the SaaS marketing funnel to minimize churn.
To seize this opportunity, SaaS companies need to move fast. In fact, global cloud spending is projected to grow by an impressive 21.7% in 2022. Unlike traditional B2B marketing, SaaS marketing strategies are designed to stay ahead of the curve. It's crucial to strike the right balance when educating customers about your solution, as overwhelming them with excessive information can be counterproductive.
Drawing up an effective SaaS marketing strategy can be tricky, but we'll walk you through sixteen digital marketing tactics and strategies so you can propel your SaaS business's growth to the next level:
16 B2B SaaS marketing tactics to supercharge your strategy
Before we give you the 16 B2B SaaS marketing tactics, we want to highlight the importance of goal-setting in SaaS marketing.
Goal-setting is a critical aspect of SaaS marketing, as it provides a clear direction and framework for success. By setting specific and measurable goals, SaaS businesses can effectively track their progress and optimize their marketing strategies.
Here are some possible goals to consider when formulating a comprehensive SaaS marketing strategy and deciding which tactics to go for:
Increase lead generation and attract a larger audience
Improve conversion rates and optimize the SaaS marketing funnel
Enhance customer retention and reduce churn rate
Boost customer engagement and encourage active usage of the SaaS product
Expand market share and increase brand awareness
Establish thought leadership and become a trusted authority in the industry
Drive customer referrals and foster a strong word-of-mouth marketing network
Increase customer lifetime value (CLTV) and maximize revenue from existing customers
Strengthen customer relationships and improve overall customer satisfaction
Enhance marketing ROI by implementing effective tracking and measurement mechanisms
By setting and pursuing these goals, SaaS businesses can align their marketing efforts towards tangible outcomes, ensuring sustained growth and success in the highly competitive SaaS market. Now, let's look at the tactics that will help you achieve your goals.
1. Build a communicative online presence
The faster you can respond to existing customers or leads, the better.
All SaaS companies want to respond to their customers and leads right away, but that can be tricky when you're managing multiple marketing channels. Tricky, but not impossible.
Many SaaS companies–like ClickUp–are acing their customer-facing communications.
ClickUp's social media marketing game is hitting the nail on the head. They don't only answer grievances; they respond to almost all types of communications—customer feedback, queries, and appreciation.
They even jump into conversations where the user hasn't tagged them but has mentioned the product.
Being proactive goes a long way in the SaaS industry. Keep putting your name out there, and you will see results.
2. Use content marketing to highlight your value
If you've only just started marketing your SaaS product that's still in its infancy, you might find it daunting to compete with the big wigs.
Your website won't have a high enough domain authority to rank for keywords with high keyword difficulty, meaning you'll find it hard to dethrone the top rankers. Luckily for you, you don't have to.
Instead of focusing on top of the funnel (ToFu) content, focus on the low-hanging fruits. Do some keyword research and find keywords with low competition and high intent.
Workzone—the project management tool—does this well. It competes with SaaS companies like Asana and Monday.com–and guess what you'll find at the top of the SERP when searching for Asana alternatives?
John Doherty, Founder and CEO of Credo, agrees that focusing on low-volume, high-intent keywords is a good SaaS marketing strategy. He explains:
"With B2B SaaS SEO, it's important to focus on high intent keywords. While ranking number one for that keyword may only drive 100 clicks in that month, you know that a relatively high percentage (10–20%) are going to become users.

Do this 10 times over with various keywords and you're at 100+ new signups per month. Depending on your price point (which in B2B should be healthy), this can mean a solid base of profitable growth off of which to grow."
When comparing your SaaS products with your competitors, be objective. Your goal is not to focus on where competitors are losing, but to highlight where you're winning.
3. Build topical authority by creating guide content
SaaS companies that invest in content marketing can see ROI as high as 647%. Whilst you shouldn't take this number as gospel, it's definitely an indicator of content marketing's potential.
A strategy we've noticed works well for our SaaS customers at Skale is positioning them as industry thought leaders. We tend to do this through heavily-researched, deep-dive guides.
That doesn't mean reading the first ten results on Google, rehashing the content, and establishing yourself as an authoritative brand. You should study your target audience and cater to their specific needs.
Provide them with the value that your competitor's content doesn't, and do it in a more user-friendly way. Back your content and claims with up-to-date statistics and in-house research data where possible. Share expert opinions to build your brand's credibility and address your reader's pain point.
As our SEO Growth Strategist, Madison Holroyd, explains:
"It seems like many SEO specialists think of authority as only a ranking factor and not the tool for persuasion it is.

Missing the idea that once you not only establish yourself as an authority in Google's eyes but in the minds of those in the market place you've won half the battle to convert. This is because once you have authority in a marketplace potential clients will automatically trust you over competitors and seek out your advice."
You should view building industry authority also as a sales strategy, not just a ranking factor. Focus on answering your reader's questions and go above and beyond the target keyword.
4. Make signing up easy and offer a free trial
Signing up shouldn't be tedious. Making the signup process quick and easy is a no-brainer for SaaS providers.
Populate your landing pages with clear, strategically-placed CTAs. Mention that the user can sign up and solve their problem with a single click–highlight how easy the process is with some simple copy.
For instance, look at how Pipedrive has a call to action (CTA) on its homepage. From this pop-up, you can create an account and activate your 14-day free trial with a single click.
Speaking of trials—they can help accelerate your customer acquisition efforts. The freemium model has long been a topic of debate in SaaS—with experts like Neil Patel having argued that a free trial could be dangerous for SaaS companies.
However, the cost-benefit almost always justifies offering a free trial for a SaaS company. There's very little cost to providing a free trial for a SaaS product.
Put simply, free trials are a very low-cost SaaS marketing strategy where you can highlight your:
Amazing product
Top-notch customer success and support teams
5. Iterate use cases and automate page creation
You can also aim to rank for keywords for your use cases—where and how businesses tend to use your product. Determine your software's use cases and workflows and automate page creation to rank for relevant search terms for each individual use case.
HappyScribe, one of our SaaS clients, transcribes audiovisual content into a downloadable text file. There's just one caveat—there are countless audio and video formats out there.
HappyScribe tackled this caveat by creating a page dedicated to each format. The website has a different landing page for Mp3 to text, Mp4 to text, M4a to text… you get the gist.
They also have different pages for all the languages available on their platform, including English, Spanish, and German.
Note that all pages look exactly the same, except for the relevant format or language. Now, you could argue that it's duplicate content—but the strategy has worked very well for HappyScribe.
Our SEO Growth Strategist Jordi Cubiró explains why this strategy adds value to your search engine optimization efforts:
"The truth is that even though the pages contain almost the exact same text, they are serving different purposes and they are doing it properly.

If we were to look at user behavior metrics within those pages we would see that time on the page is high and that the exit rate is super low, since users find the tool useful and sign up.

That's why spending time defining your user personas and use cases is so important because, in the end, it will help you determine which kind of workflows your software helps users achieve."
6. Create case studies
82% of tech marketers use case studies because they find them to be persuasive. Your customers are more likely to trust unpaid recommendations over traditional marketing.
Take Skale's case study, for example. It showcases results immediately in the heading: 4.5x increase in signups in less than 12 months. There are also several other Skale's case studies as well as quotes from clients on our homepage that act as social proof.
People love stories. Case studies are stories of your business's success from your biggest advocates—satisfied clients who are happy to recommend your product.
If case studies sound intimidating, don't worry. Use HubSpot's guide and template to create your first case study and start showcasing results to your potential customers.
7. Create free tools
SaaS providers often have the resources to create free tools like calculators cost-effectively. Free tools are an excellent way to put your brand in front of users who aren't directly looking for your product, but searching for a related keyword you don't currently rank for.
Take SurveyMonkey's AB Testing Calculator for instance. It's a free tool that provides value and introduces site visitors to SurveyMonkey.
Free tools aren't only a great way to bring more site visitors—they're also great for link building as they typically get a lot of backlinks from other websites.
8. Use Capterra PPC Ads to capture demand
Capterra's PPC (pay-per-click) program is a low-cost alternative to Google Ads for yielding high-intent traffic. Users come to Capterra with a buying mindset to compare the software solutions available to them.
PPC campaigns on Capterra work more or less the same way as Google Ads or Facebook Ads. You can target your audience by category and geography.
However, bidding works differently on Capterra than Google Ads. Capterra places paid ads before all organic results, and bids are set in increments of $0.25.
You will get no impressions on Google Ads with a very low bid, but you still might get a few on Capterra given that your ad will still be above all organic results.
If you're keen on adding Capterra's PPC to your SaaS marketing plan, our SEO Growth Strategist Ryan Prior has some advice for you.
Ryan explains that to run a successful Capterra PPC campaign, you should carefully study the categories before bidding. Consider your positioning, ICP (Ideal Customer Profile), and analyze your competition. He sheds more light on this using an example:
"For example, for Toggl Plan, the project management software category (on Capterra) had, by far, the most volume. It was also, however, the most competitive and had the highest cost-per-click.

Plus, even though Toggl Plan is indeed a project management software, we found through user interviews that our ICP's biggest reason to use Toggl Plan was for resource capacity planning. Guess what? That category was much cheaper, and the sign-ups activated & converted at a higher rate. Win-win!"
9. Create high-intent solution-focused content
Ranking for high-intent keywords will allow you to be more aggressive with your CTAs and offer better conversions. You'll also have enough organic search traffic to dial your marketing efforts down with supporting content like webinars.
'How-to' guides are a great example of the high-intent, solution-focused content that your content marketing strategy should include. When you create content that ranks for high-intent keywords, you put your brand's name in front of potential customers exactly when they're interested in the solution you provide.
Look at the current content ranking in the SERPs before you create your content. Is it a listicle? Is it a step-by-step guide? Does it include video?
Here are some excellent examples of 'How-to' content that converts clicks into marketing qualified leads (MQLs):
Level up your content quality
Steal tactics from our guide and start creating high-intent solution-focused content
Read here
10. Get your product on customer review sites
Websites like G2, Capterra, and TrustRadius are so big because customers trust the reviews they see to better inform their decision.
Your potential customers may be comparing SaaS products on one of these websites so you should aim to include them in your SaaS marketing strategy.
It's not tough, either–you can get your product on review sites by contacting the review site's editorial team.
Don't just think of review sites as a stage for showcasing your product. It's a place where customers will comment on aspects of your product that you hadn't thought of yourself. Make good use of feedback to see what you can improve, and keep doing what your existing customers love about you.
11. Introduce incentives for referral marketing
SaaS marketing is a world apart from marketing for other businesses. However, there's still one thing that works equally well for them—referrals. Unsurprisingly, B2B companies with referrals experience a 70% higher conversion rate.
You'd be surprised how much effort your customer might put in to get that one extra month of premium subscription. However, the more you can sweeten the pot, the more referrals you'll get.
Be careful never to low-ball your customers, though. You probably won't see much action in your referral program if you offer $2 for every signup. You must make it worth your customer's time.
For instance, Airtable offers $10 in credit for every referral that signs up. You can use it to upgrade to a premium plan or extend your current plan. Oh, and you also get the referral incentives for adding collaborators. Neat, huh?
12. Collaborate with related SaaS companies
68% of customers make buying decisions—without feeling the need to speak with a sales rep—after seeing a co-marketing campaign.
Adding a co-marketing campaign to your SaaS marketing strategy can help you reach a new audience within the industry. This is why co-marketing is an excellent way to generate leads and earn a potential customer's confidence.
As J.C. Granger, CEO of Infinity Marketing Group, explains:
"Partnerships created through co-marketing can help boost business in a number of ways. By presenting a co-marketed offer, you show that not only do you both have a lot to offer but that you also endorse each other's services—which goes a long way in building trust and value within your industry."
Start by identifying SaaS companies with a product that aligns well with your solution. Next, create proposals and get in touch with those companies to find out if they'd be interested in collaborating on a co-marketing campaign.
Provide details about the budget and how you'll split the costs, as well as any other information you believe might be relevant for the decision-makers.
13. Engage potential users with a podcast
Podcasts have emerged as a powerful medium for B2B companies to engage potential users and establish thought leadership in the SaaS industry—at least a fifth of all SaaS businesses now have a podcast. Incorporating podcasts into your SaaS marketing strategy can help you reach a wider audience and build meaningful connections.
One effective SaaS marketing tip is to create a podcast that focuses on industry trends, best practices, and insights from experts. By offering valuable content, you position your brand as a trusted resource, attracting potential users who are seeking solutions to their business challenges.
Invite industry influencers and thought leaders as guests on your podcast, discussing topics that resonate with your target audience. This not only brings perspectives fresh right out of the oven to your content but also helps in expanding your network and reaching new potential users.
Sweet Fish's B2B Growth is one of the most popular B2B podcasts that exist out there. And with more than 1K episodes, 4-9-star rating, and 393 reviews, you know people are listening to it. This helps Sweet Fish be top of mind and builds its brand awareness and industry authority.
Start incorporating podcasts into your SaaS marketing strategy, and you'll be able to effectively engage potential users, establish thought leadership, and drive brand awareness in the B2B space. Best of all, you don't need fancy equipment, you can just start with the voice recorder from your phone!
14. Stay relevant with consistent email marketing
In the fast-paced world of B2B SaaS marketing, you need to stay on top of your potential users' minds. Enter: consistent email marketing. It's your secret weapon to nurture leads, build relationships, and drive conversions. Ok, maybe it's not so secret seeing how 56% of companies said they would increase their email marketing budget in 2023!
Personalization is the name of the game. Slice and dice your email list based on behavior, preferences, and lifecycle stages to dish out customized content that hits the spot. Serve up subject lines that tempt recipients to open your emails. Then, serve a main course of concise, benefit-driven copy that leaves them craving your SaaS solution. Here's a saucy SaaS marketing tip: spice up your email campaigns with personality to keep your brand sizzling.
Don't forget the icing on the cake: persuasive calls-to-action that lead to irresistible landing pages or free trial sign-ups. Automate your email sequences to ensure a regular flow of mouthwatering content, like educational resources, case studies, and success stories.
Don't forget to constantly check your key metrics like open rates, click-through rates, and conversions and adjust when necessary.With an engaging email marketing strategy, you'll stay at the top of the B2B SaaS game, tantalize potential users, and serve up conversions like a true marketing chef. Bon appétit!
15. Keep on top of social media for your business
Social media has become a vital component of any successful SaaS marketing strategy. It's not just about posting cute cat videos or sharing your lunch anymore (although, who doesn't love a good cat video?). Social media platforms like LinkedIn, Twitter, and Facebook offer a powerful channel to engage with your B2B audience and showcase your SaaS solution.
Don't underestimate the power of social media in building brand awareness and driving lead generation. It's like having a virtual megaphone to shout about your product from the virtual mountaintop.
A great example of the use of social media is Slack. The group messaging app that everyone loves has a strong social media marketing game.
They're very active, posting memes, business insights, reports and more, building up a whopping 1 million followers: their secret is that they know how to engage with people. They show that there are real humans behind the brand —and ones with great humor! As an example, check this response to a post that no other brand would really engage with since it's low on the radar.
But here's the thing: social media moves faster than a cheetah on roller skates. So, you've got to keep up! Regularly monitor your social media accounts, respond to comments, and join relevant conversations. Share valuable insights, industry news, and success stories that demonstrate how your SaaS product can solve your customers' pain points.
Remember, it's not just about talking at your audience; it's about engaging with them. Be authentic, show your personality, and create meaningful connections. After all, social media is where the magic happens, so hop on board and make it work for your B2B SaaS business!
16. Work with a specialized SaaS marketing agency
Running a successful SaaS business requires a lot of juggling: product development, customer support, and, of course, marketing. But here's a SaaS marketing tip: You don't have to do it all on your own. Enter the superheroes of the SaaS world—the specialized SaaS marketing agencies, like Skale.
These marketing maestros know the B2B SaaS landscape like the back of their hand. They eat, sleep, and breathe SaaS marketing strategies, making them the ultimate allies in your quest for growth. Think of them as your sidekick, ready to take your business to new heights.
Working with a specialized SaaS marketing agency gives you access to a team of experts who understand the unique challenges of your industry. They know how to position your SaaS solution, target the right audience, and craft compelling campaigns that convert.
But hey, not all heroes wear capes. Agencies bring personality, creativity, and a sprinkle of magic to their work. They become an extension of your team, collaborating closely to align marketing efforts with your business goals.So, if you're feeling overwhelmed or just want to level up your SaaS marketing game, consider giving us a call. Together, we'll achieve your marketing and business goals. Not sure? Check what we've done for others–and can easily achieve with you.
Which B2B SaaS marketing tactic will you try first?
There are lots of moving parts when it comes to a successful SaaS marketing strategy. It's easy to get overwhelmed, but take it step by step.
Regardless of which SaaS niche you're serving, you'll be able to use the marketing strategies discussed in this guide. Start getting your hands dirty with these tactics, experiment a little, and you'll start seeing results. Once you start getting the hang of it, you could even create your own thought-leading SaaS marketing playbook.
Of course, if you've got too many hats to wear, you can always seek help from an experienced SaaS marketing agency. They'll handle all the tricky bits so you can focus on what you do best—get in touch.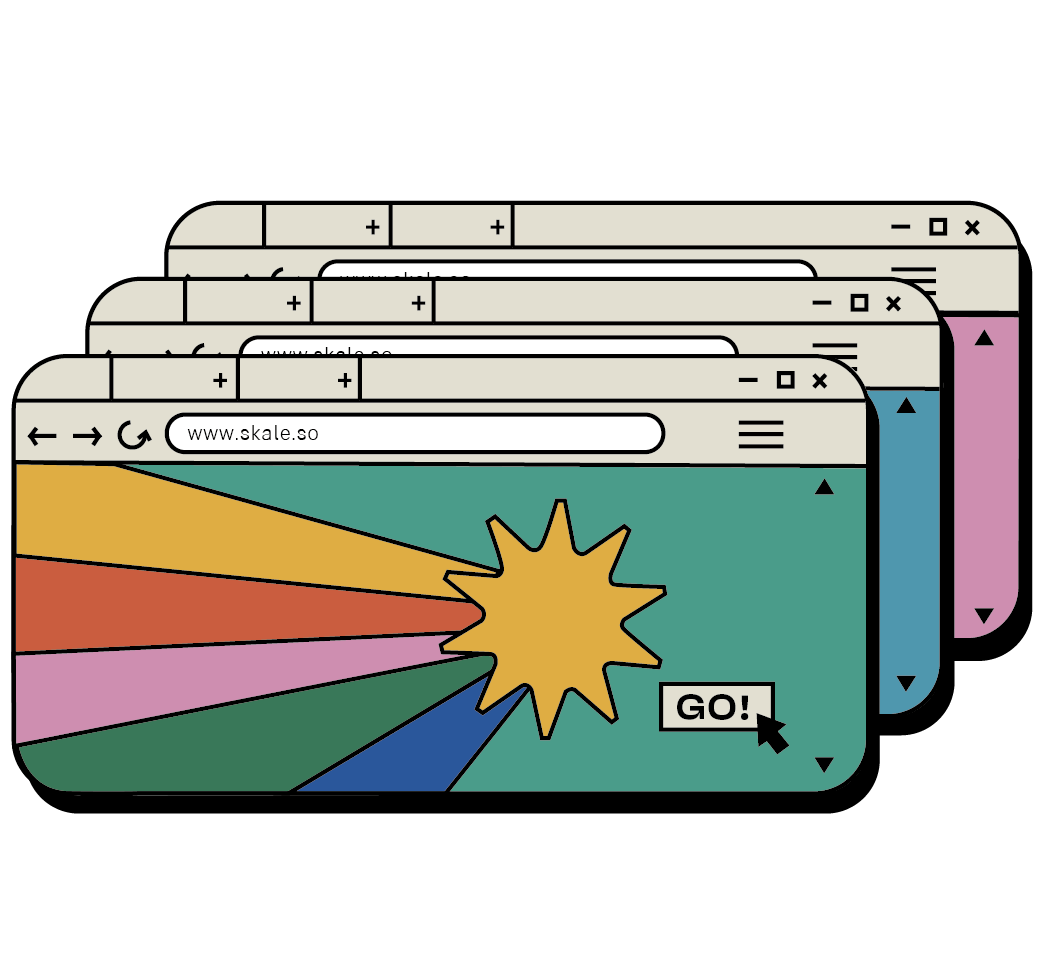 Take the guesswork our of your SaaS SEO
Discover today why successful SaaS brands trust Skale
Schedule a call
SaaS Marketing Strategies FAQs
What are the most effective SaaS marketing strategies?
The most effective SaaS marketing strategies are:
Referral marketing
Search engine optimization (SEO)
Content marketing
PPC campaigns
Free trial
Getting featured on SaaS review sites
Creating case studies
If you're only getting started with your SaaS marketing plan, it's best to partner with an agency that has experience marketing for SaaS businesses so you can tap into their niche expertise. Getting everything done in-house right off the bat may be overwhelming, and more importantly, expensive.
How is SaaS marketing strategy different?
The key difference between SaaS marketing strategies and other marketing strategies is that the former heavily focuses on customer retention and MRR.
A solid SaaS marketing plan continues even after your product has been sold, and you'll need to ask the user for their hard-earned cash every month. So, no excuses–you need to give the user a very good reason to stick around.