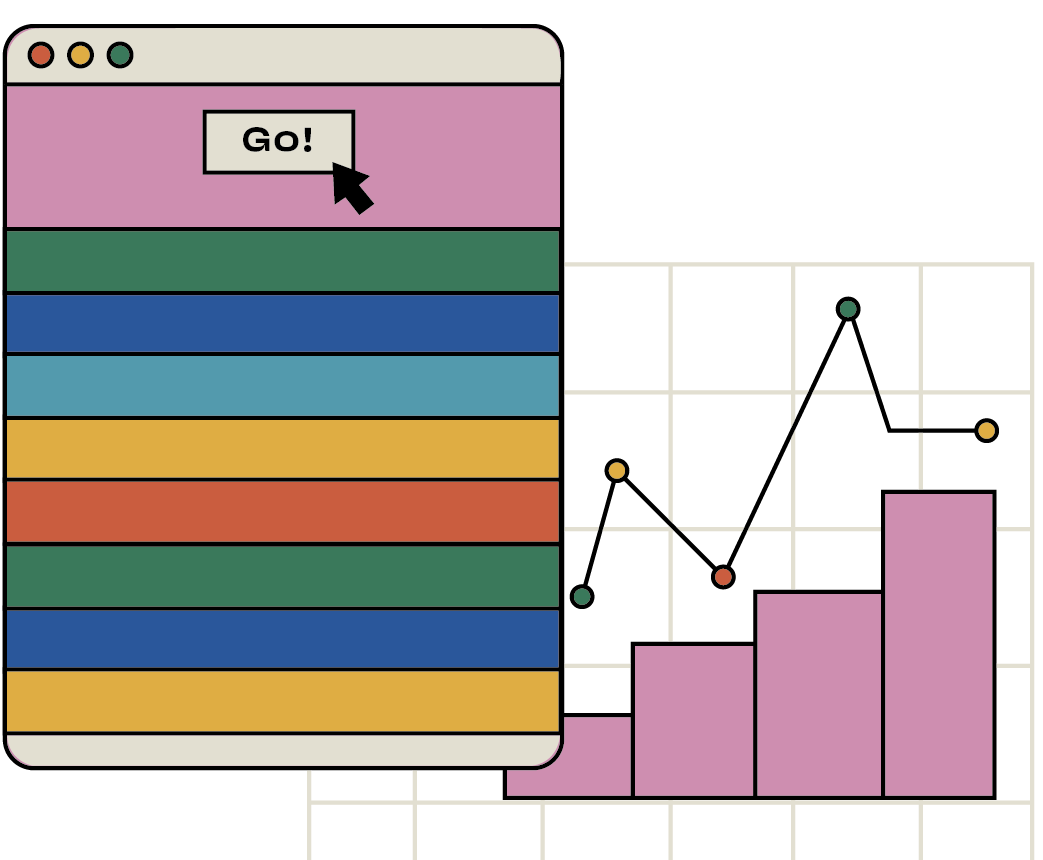 Drive impactful long-term SEO results with Skale
Outsource your link building to the SaaS SEO professionals
Schedule a call
Creating a link building program internally is painful: it takes time, money, and persistence to get right. Building links continuously month-on-month to your SaaS is key to drive impactful long-term SEO results.
Let me explain.
When leading the Growth Marketing team at Typeform, I hired an SEO Manager to take over a channel that I had grown from 0 -> ~60 new customers per month.
Over the course of the next 2 years, I built a dedicated SEO team that grew this channel further where it now contributes 500+ new customers per month and is recognized company-wide as a business-critical source of new MRR- all thanks to our SaaS link building services.
Link building is a necessity, it's one of Google's top #3 ranking factors. Link building efforts can improve most aspects of SEO, from domain authority to organic traffic and referral traffic. We proved this through a handful of different experiments; without links, you cannot get to top positions.
Outsource your SaaS Link Building
There is no denying that the SaaS marketing industry is competitive. So we knew we had to double down in this area continuously- every link building project came with its own set of challenges.
My SEO manager didn't want to come to work every day to build links. It's tedious work that requires a lot of time investment: understanding which high authority sites to contact (avoiding spammy links is a must), reaching out to them, negotiating publishing fees and topic titles for guest posts, building dedicated content, measuring results, etc. Every single link in every blog post came from hours of often-tedious work.
We decided to hire an SEO Intern to take care of the link building process, but he got bored after a few months and wanted to do other things that my SEO Manager was doing. Having a person dedicated to link building is not a career, because there are no career progression opportunities within the same space. You can become better as you learn one new link building strategy after another, but ultimately your career stays the same.
So what do you do?
Given my experience working internally at a hyper-growth SaaS, I highly recommend that you outsource link building in your SEO channel to a specialized SaaS agency. While a link building agency might get the job done, a specialized SaaS agency will understand how to acquire quality links from relevant sites in your niche.
With that being said, here are 9 key reasons why I ended up outsourcing link building to an agency, and why you should too:
1. It requires a big time commitment from your team
Let's imagine you want to build 15 new links to your website each month from different websites within your niche.
The following is a realistic picture of the monthly time commitment for each activity:
The average time commitment to run a successful link building program.
As you can observe, the total time commitment to build 15 links is 212 hours/month. This is much more than a single full-time hire can handle, even if they are an experienced link builder with a natural love of guest blogging.
A full-time person has 160 hours available to them on average per month – and don't forget this includes time for things like meetings, holidays, replying to emails, sick leave, etc. So in reality they only have 2/3 of this time = ~106 hours/month.
So if you wanted to build this muscle in-house, you'd need at least one full-time project manager + freelancers familiar with the link building process.
*The assumption here is that it takes 1 full day to write a quality 1.5k word article. From research all the way to editing and completion.
2. Outsourcing is actually more cost-efficient
If you decide to build this machine in-house, you will need a full-time SEO Project Manager and a team of freelancers. This is what your costs will look like with a goal of 15 links/month:
The cost of building a link building program internally.
An agency is able to lower these above costs because they have the advantage of economies of scale.
Furthermore, by using an agency, you'll also save in other ways:
0 payroll taxes and legally imposed salary raises
You can deduct tax from this expense
Your digital marketing team will be able to focus their budget on other initiatives
3. It requires multiple skillsets
Running a successful link building program requires a myriad of different skills which is hard to find in a single person. What's more, by definition not all of these skills might exist in your company culture, even if you do look for an in-house link builder, it may be hard to find a long-term fit for your business.
Still not convinced you should outsource link building to an experienced link building agency? Here are just some of the skills needed to run a successful link building campaign:
Mid-level SEO expertise (with an understanding of domain authority, how to use referral traffic, etc.)
Solid negotiation techniques
Writing / content creation
Ability to prospect for opportunities
Highly personalized outreach
Project management
Effective follow-up techniques
When working with a B2B link building agency, they have a fully trained team of people with these skills already. At Skale, we hired people who already had these skills from many years of experience working in the field.
Take full advantage of an experienced link buidling team
Partner up with Skale and watch your SEO results skyrocket
Reach out to us now
4. Most of the work is tedious and isn't exciting for a single person
As I mentioned earlier, link building isn't a career because the career progression is SEO junior/link builder (for 6 months, 1 year maximum) -> SEO manager.
If you hire internally, then you'll have to find someone else on average at the 6-month mark because they will either leave, change position within your org, or be promoted to SEO Manager and no longer perform link building services themselves.
This situation simply isn't scalable, as you'll have to keep replacing this role, and you lose time because you have to keep re-training new people. This costs you (and your link building efforts) time and money when you could otherwise outsource link building to the experts, and leave your digital marketing team to take care of other campaigns.
What's more, the work of a single person working on link building is tedious and simply isn't exciting (my ex-Typeform team can tell you from experience). They want to be working on other cross-functional projects within the org much closer to your product.
So, why does this work at a marketing agency? (Or better yet, a specialized link building agency?)
Let me explain how it works at Skale.
Because we work with various clients, we have the benefit of economies of scale. We are able to afford dedicated roles in our team for each stage of our link building system: writers, SEO consultants, partnership managers, etc.
As a result, we are able to build career progressions for each role to keep our team motivated, and also specialized. This leads to low tenure rates and better work output across all our link building projects.
5. You get access to a battle-tested system that delivers results
When you start a new link building program, you need to figure out the ropes. You learn through trial and error. Rather than outsource link building, you waste time and money- and it distracts from your core company goals. When the major focus for your digital marketing team is link building, there's little time or energy left for them to do what they do best- help grow your business.
As SaaS companies, we have the tendency to build vs. buy. I know this all too well from my time at Typeform. We tried to build everything in-house – even our own attribution model!
But this was a mistake. We wasted time (2 years to be exact) trying to build a system to which other people had already cracked the code.
Because we had a unique product that we were proud of, we thought we also needed to have unique custom-built solutions for almost every aspect of our business.
In hindsight, this was a significant mistake. We could have accelerated our growth by simply buying a ready-made attribution tool.
In the context of link building campaigns, it's much better to outsource this system.
When you outsource link building, you can accelerate growth and increase focus on other aspects of your business. An agency has already figured out and battle-tested its system to ensure it works and delivers results from the get-go.
The impact of continual link building to Typeform's Survey Maker page. From 0 -> 40k+ SEO traffic / month.
6. You get increased accountability for results
When executing your growth strategy, you can't afford to trip up. You need to deliver month-on-month growth both in terms of your leading indicators (e.g. # product signups) and lagging indicators (e.g. $ new MRR).
When you outsource link building by partnering with an experienced agency, you increase accountability to achieve results in the following ways:
An agency has a wide-range of resources it can pull together to hit deadlines or a change in strategy
An agency doesn't get caught up in internal politics, meetings, or spontaneous business needs
An agency won't get sick and not deliver results
A link building agency won't underperform, they are experts in their field
7. You get access to top SaaS SEO expertise
When you outsource link building to an agency, you can leverage their knowledge and experience from working with a wide range of clients. You can also up-skill your existing marketing team – a key objective for any SaaS company.
Put simply, outsourcing link building is the fastest way to avoid all the pain and cost associated with guest posting, while still reaping the rewards that come with:
Heightened website traffic from authoritative sites
An expanding backlink profile, based on high quality links
A proven, solid SEO strategy to back up your content marketing efforts
White had link building methods that fit Google's guidelines
For example, at Skale we have specialized in SEO for SaaS and have been working in the field of SEO for more than a decade. We have worked with some of the fastest-growing SaaS companies in the world, including Typeform and TravelPerk.
One of many talks I have given on SaaS. Here I am giving away the secrets of scaling Typeform's SEO channel to 30k new product signups / month.
Don't leave your SEO strategy to chance, find strategic and specialized partners who have already achieved big SEO results within the SaaS space.
8. You get easy-access to top tier websites
Running a link building program is all about building relationships – and they aren't easy. They require persistence, time and knowing the right people. This is one of the key reasons many SaaS experts prefer to outsource link building to an agency.
At Skale, we have already done the hard work, partnering with top brands such as G2, Piktochart, Funnelytics, Whatagraph, and many more in the SaaS and B2B space.
A few brands we partner with, at Skale, creating unique SaaS content for them, in exchange for high-impact links for our clients.
Why invest time and energy trying to build these from scratch when you can outsource link building by partnering with someone who has already done it?
9. You get an outsider's perspective on your business
When I left Typeform, something happened.
I noticed things that hadn't crossed my mind for years.
I could finally see the wood from the trees and started communicating these before-unknown opportunities for growth to my ex-colleagues.
There is a clear advantage of working with an external SEO partner: they can look at your business from another perspective, a different angle, and therefore avoid tunnel vision that you may have developed over several years in the midst of your SaaS.
Having a second set of eyes will give you a competitive advantage.
Still not convinced?
We asked different companies why they chose to outsource their SaaS link building. Here's what they said.
"Outsourcing backlinking was important for us to move faster on critical parts of our SEO strategy. It allows us to do so with confidence and efficiency. With no prior expertise in-house doing it by ourselves would have require more time with less chance of success. Now we can focus on our strength and leverage OH expertise and experience."

Adrien, Growth Engineer @ Slite
"Besides not having in-depth SEO knowledge in the marketing team internally, I've learned link-building is actually not a very exciting task and also very time consuming. Nevertheless I still saw major benefits in link-building, so we decided to work with an SEO agency, which turned out to actually be more cost-efficient & delivered amazing results!"

Urska, Director of Marketing @ Whisbi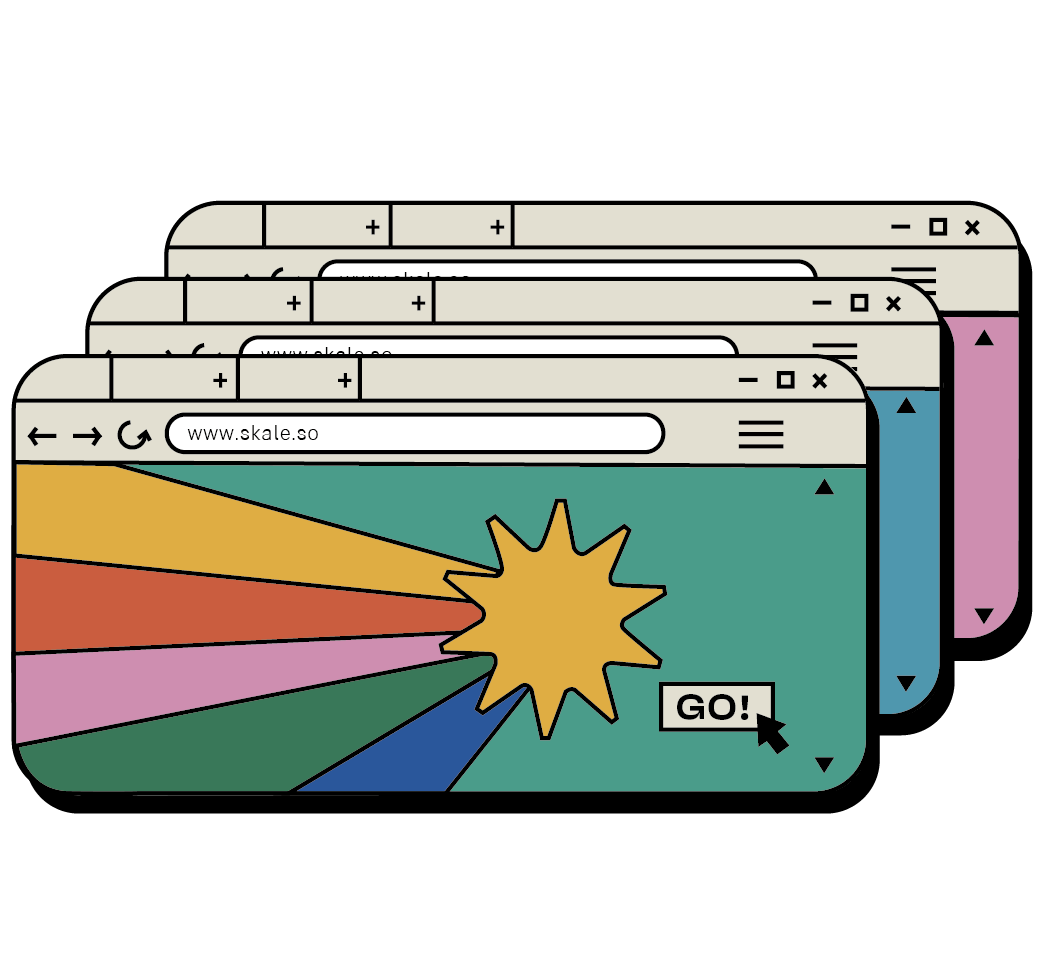 Reclaim your time by hiring link building experts
Check where Skale's team of experts can take your SEO efforts
See Skale's LB services