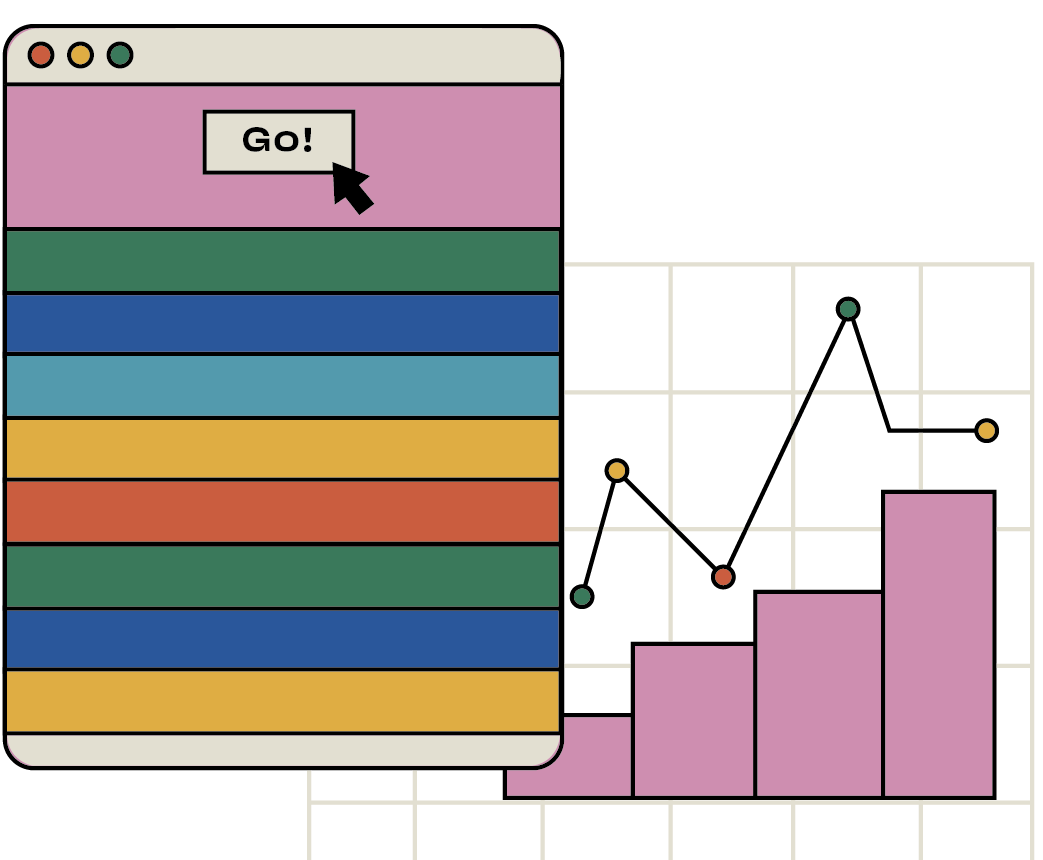 Level up your B2B SEO results with Skale
See where Skale's SEO experts can take your MRR- get in touch, today
Schedule a call
A successful business venture is no longer about simply developing a product and gearing sales towards a target market. SEO is now a major player in SaaS marketing.
Implemented well, SEO can help your SaaS take off by increasing online traffic and optimising your visibility online. If it's not prioritised, your product will lose out. Whether you're starting out or consolidating your B2B business, chances are your firm could benefit in multiple ways from working with an SEO agency.
The typical buying group for a B2B solution involves around 10 decision makers, each one carrying out independent research to inform their own decision, most likely online. In fact, 89% of B2B buyers use the internet for research, 71% of which start with generic searches. This means that your website needs to be attractive, informative, and ideally appear on the first page of Google. Search marketing is an important part of B2B SEO strategy, but it's not the be-all and end-all. Working with an SEO agency will create a holistic approach that identifies and uses all areas for potential.
Here's our shortlist of London B2B SEO agencies:
Skale
DSLX
Polaris
Yaser
Accuracast
PN Digital
Neadoo
Tiga UK
93X
Web Choice
GenieCrawl
SEO Works
Fat Cow Media
Thrive
Breakline
Now, you just need to choose one.
1. Skale
Key Services: Complete B2B SEO content management, SaaS SEO growth strategies, keyword research and content modeling, technical SEO audits, link-building, and on-page SEO.
Location: Remote.
Website: https://skale.so/b2b-seo-agency/
Contact: Book a call with us here.
At Skale, we pride ourselves on being different from the average B2B SEO agency. To start with, we don't think rankings and traffic are the be-all and end-all. We prioritise driving business KPIs to increase SQLs; high rankings are just a good indicator of success.
Our in-house SaaS experience also differentiates us from other agencies: we believe that experience is the best guarantee of success.
To scale your SaaS SEO channel, you need to work with a SaaS SEO agency that has actually driven growth at SaaS companies. At Skale, we also think that an in-depth monthly report is much more valuable than a one-dimensional links spreadsheet.
Transparency is key: we'll work with you to build an SEO model that ticks all your boxes.
As a remote company, you have the advantage of being able to work with us from anywhere in the world, benefiting from local SEO wherever you are. Our clients include high-profile B2B companies such as HubSpot and Attest. Have a look at our insights blog to find out more about how we work and what kind of results we deliver.
Leave your SEO to the experts
Up your game when you apply for full SEO Management with Skale.
Schedule a call
2. DSLX
Key Services: B2B SaaS content writing and management services.
Location: London / Barcelona / Remote.
DSLX is a mission-driven copywriting agency, specialising in the creation of SaaS B2B-specific content. Championing diverse and minority group writers, they collaborate with over 40 talented, trained writers to provide content specifically tailored to your SEO requirements.
DSLX is young, ambitious and thoroughly up-to-date with evolving SEO strategies. DSLX provides written solutions to SaaS business needs via consultancy, content creation and optimization. DSLX is partnered with Skale; they produce the content under our briefs and guidance.
Whatever stage you're at in your B2B SEO strategy, DSLX can help, providing the quality and expertise you need to be at the top of your digital marketing game.
3. Polaris
Key Services: KPI-based strategy, Onsite SEO, Technical SEO, Content Marketing, Digital PR.
Location: London.
With over 10 years' experience in B2B lead generation, Polaris specialises in creating holistic B2B strategies customised to each client. They utilise the B2B-specific marketing requirements, from utilising longer buying cycles to educating over multiple touchpoints through content marketing over time, to bring lead quality and quantity to your business.
They go the extra mile, offering competitor analysis, proactive account management and weekly market analytics. Polaris could be best-suited to you if your company needs SaaS, Tech or Services SEO.
4. Yaser UK
Key Services: Focus on organic search improvement, website traffic and hitting targets, specialising in Fintechs, startups and smart CEOs.
Location: London.
Yaser stands in contrast to many other companies in many ways. Firstly, you'll have one point of contact in the company, which is small and highly experienced.
Yaser works with big and small B2B companies alike, building a unique, data-driven marketing strategy with each one. Established in 2009, Yaser boasts impressive results, such as one client company's 100% growth within six months of implementing their SEO strategy.
Further, Yaser bills you for results, not hours, so it's good value for money. If you're looking to learn more about B2B SEO, we'd also recommend having a look at their insights page, which offers industry-specific expertise and advice.
5. Accuracast
Key Services: SEO, social media marketing, online advertising.
Location: London.
Offering everything from SEO to multilingual social media marketing, Accuracast utilises AI technologies to maximise the impact they have on your company's online presence.
With these tools, they aim to optimise productivity and effectiveness while maintaining a high level of creativity. Accuracast is at the top of their game, providing services to a variety of companies from SMEs up to household names such as PwC and Stella Artois.
They are not limited to one specific industry, but they do specialise in B2B firms. Their strength is creating data-led search and display to deliver cost-effective campaigns to generate leads and, ultimately, sales.
6. PN Digital UK
Key Services: Specialists in targeted growth via website optimization, specialist keyword research and SEO audits.
Location: London.
Over the past 12 months alone, PN Digital has helped their clients generate £250m+ in revenue and over a million Page 1 results. Working towards high search rankings, lasting results and using a bespoke SEO service tailored to each client, PN Digital has enjoyed excellent reviews from hundreds of satisfied clients.
They offer competitive pricing, in exchange for all the tools and expertise you need to transform your rankings online.
7. Neadoo
Key Services: SEO (Local, E-Commerce), Full SEO Audit.
Location: London.
Neadoo pride themselves on using current technology to its full potential in order to bring you the best results. They are an international firm, offering services in 12 languages across three continents.
Describing themselves as 'the outsourced search marketing team of tomorrow', they deliver results following a simple four-step plan. Each assignment is approached individually, so that a bespoke strategy is created for each.
Clear communication is a priority: the client will be consulted every step of the way. All work is clearly catalogued, so at the end of each day, the client can see exactly what has been achieved.
8. Tiga UK
Key Services: All-inclusive offline and B2B marketing services.
Location: Kent.
Tiga is a highly-specialised B2B marketing agency. Working on brand identity, digital design and web development, they have mastered the mindset of the B2B buyer, which they outline on their website.
A top priority of theirs is the cultivation of a strong professional relationship with each of their clients, based on trust and joint ambition. Tiga seeks to combine science and creativity in every bespoke marketing strategy, geared towards maximum exposure and quality lead generation.
Tiga is based in Kent, but is a short train ride from London if you need some face-to-face communication.
9. 93X
Key Services: B2B SEO services specifically for technology, SaaS and software companies.
Location: London.
93X is the B2B digital marketing agency that works exclusively with B2B technology and SaaS companies. They go beyond traffic and ranking, working towards generating qualified leads, driving pipeline and growing revenue.
Their website also offers a great Insights blog, giving helpful and qualified advice for those starting out in B2B Digital Marketing. If you're looking for an agency with focused expertise, 93X might be the one for you.
In fact, the company was founded in response to the frustration felt by B2B tech and SaaS companies towards generic, consumer-focused digital marketing agencies. These simply did not understand the B2B buyer, using the wrong metrics and ineffective strategies and producing little to no ROI.
93X is a leader in its field, offering further digital marketing capabilities such as UX & Design, WordPress development and Digital Strategy.
10. Web Choice
Key Services: Specialised in website optimization and organic traffic generation.
Location: London/Somerset
With offices in London and Somerset, Web Choice has worked with over 500 clients across the world since its establishment in 2009. They offer performance-focused online strategies that incorporate SEO, PPC, CRO and content marketing.
Using keyword research, SEO Audit, Link Building, Competitor Analysis and On-Page SEO, Web Choice will help you develop a holistic strategy for online growth, delivering tangible results.
11. GenieCrawl
Key Services: Specialised in website optimization and organic traffic generation.
Location: London.
Offering a free SEO audit to potential customers, GenieCrawl delivers expertise to B2B businesses and identifies current shortcomings, as a starting point for a tailored growth strategy. They have been rated as the best SEO company in the UK by Clutch, out of a total of nearly 3900 UK-based SEO agencies.
Even more impressively, their customer satisfaction levels have reached the stellar average of 96%. Their website offers numerous industry-categorised case studies, boasting household names such as Subway and Papa Johns. GenieCrawl prioritises full transparency and clear results, satisfying all legal requirements on every project.
12. SEO Works
Key Services: Sustainable SEO providing ethical results and a strong website profile.
Location: London.
SEO Works is an award-winning SEO agency with offices in London, Leeds and Sheffield. Their portfolio of SEO, PPC, paid social and design & development offers B2B companies the resources they need to reach target audiences, wherever they are on the web.
They also offer a website analysis of 20 hours' work, totally free of charge. SEO Works is a leader in the UK industry, providing high levels of customer satisfaction. This is demonstrated by an impressive average 4.8/5 user rating. SEO Works provides a trusted pair of hands to put your B2B SEO needs into.
13. Fat Cow Media
Key Services: Range of web design and SEO services across London, the UK and the world.
Location: London.
With over 20 years' experience, Fat Cow Media helps both local and international clients to capture the attention of a target audience and convert them into paying customers. While they have built up a strong reputation for corporate web design, they also offer SEO, Marketing and Reputation Management services, designed to give your B2B business the full support it needs.
Fat Cow knows that behind the well-crafted, visually aesthetic website must be a high-functioning strategy designed to generate leads. They boast an impressive testimonials page so you can see their client satisfaction for yourself, as well as a list of case studies including high-profile clients such as Bubbleology.
14. Thrive
Key Services: SEO, social media marketing, website design & development, PPC, content writing.
Location: Global.
Based around the world, with offices from London to San Diego, Thrive's results speak for themselves: clients boast organic traffic increases of 664% and online lead increases of 800%.
Thrive helps you navigate the strong competitive landscape by offering robust, results-driven marketing solutions. Recommended by trusted SEO-ranking website Clutch, Thrive has also been featured in top publications Forbes and The Huffington Post.
15. Breakline
Key Services: Integrated SEO-based strategies ultimately designed to increase sales.
Location: London/Guildford.
Breakline may not be a B2B-specific SEO company, but it is ranked by Clutch as the top SEO agency in London, so we thought it was worth a feature. Their website displays an impressive array of case studies and client testimonials, as well as a comprehensive breakdown of each of the SEO services they offer. Breakline offers 10 years' experience in SEO and highly trained experts, geared towards achieving your SEO goals and driving sales.
How to choose the best B2B SEO agency for your SaaS
When it comes to assembling a digital marketing strategy, choosing the right B2B SEO agency is perhaps the most important step.
First, consider your impression of their own website. Done well, it should showcase exactly what they're able to do and put what they preach into practice.
Second, check reviews and testimonials, and request work samples or case studies where necessary. You have to be meticulous when finding a B2B SEO agency — don't rush it. Look out for red flags such as no clear SEO roadmap strategy for their own site, low-quality writing on emails/posts/social media, and unrealistic SEO goals in case studies.
Look through their services and begin to identify the SEO tools that you would like to focus on for your company. Educate yourself about what's on offer and have a starting point in mind so you can discuss potential strategies.
Prepare a list of questions to ask in order to determine the agency's legitimacy. Don't be afraid to ask in-depth questions, such as 'How can I track the changes made on my website?', or personal questions like 'What is your client retention rate?'. You don't want to waste your time on agencies that are all talk and no results.
It is also advisable to request a technical SEO audit. Discuss this with your prospective agency, but most high-quality B2B SEO companies should encourage an audit before partnering.
The chosen agency must:
Fully understand and cater to the specific mindset of B2B buyers.
Be able to offer bespoke SEO strategies that fulfil your requirements, ideally based on a full SEO audit.
Provide good value for money.
Offer services that can adapt to new situations or requirements.
Demonstrate good expertise and knowledge of the industry you're in.
Boast an engaging website of their own; they should be pulling out all the stops for their own company to showcase their SEO and web design skills.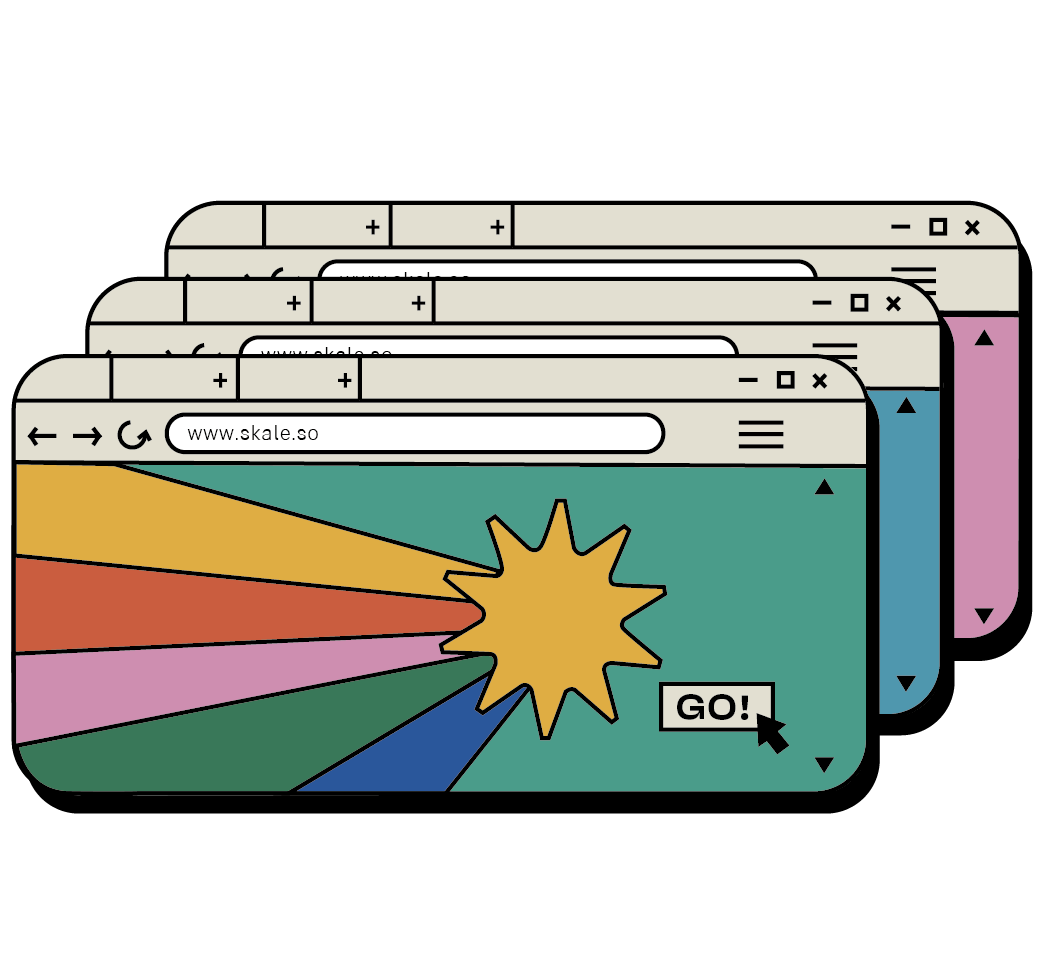 Choose the best B2B SEO agency in the business
Book a call with Skale's SEO experts and level up your MRR.
Schedule a call
London B2B SEO FAQ
1. What is B2B SEO?
B2B SEO stands for Business-to-Business Search Engine Optimization. It involves optimizing the online presence of B2B companies to attract customers and increase lead generation. 
2. What is the importance of SEO to B2B Marketing?
B2B businesses rely heavily on lead generation and high-ranking keyword searches, so you'll need to be at the top of your SEO game. The typical B2B customer values reliability and trust in potential vendors, so this is the image you'll want to be cultivating with the help of SEO strategies.
3. How can I choose the best B2B SEO Company?
There are a lot of B2B SEO companies out there, but you need to be sure that the one will work well with the one you choose. The company will need to demonstrate a concrete understanding of industry-specific B2B SEO, boast an engaging website of their own, and offer tailor-made SEO strategies that are directly matched with your business requirements.